From the Dean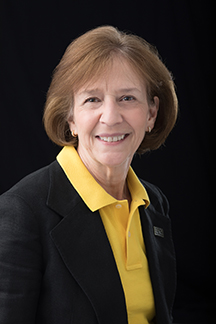 I have had the joy of leading and being a part of the Reich College of Education (RCOE) a year now, and I am delighted to share our strategic plan, and the progress that has taken place in the past year. This strategic plan presents relevant and intentional goals to forward the work of the College in a collaborative and dynamic manner. As we know, Colleges of Education face many challenges, yet through this planning process I believe we have identified goals and actions that will provide opportunities and great possibilities for growth and learning.
During the 2016-2017 academic year we began a strategic planning process to outline and determine the long-term goals that will guide the RCOE for the next five years. The RCOE is a combination of unique programs and support units that provide excellent and rigorous coursework and activities for graduate and undergraduate students in a myriad of programs. In the fall of 2016 we began the planning process by engaging faculty and staff in discussions around the University Strategic Directions, and subsequently I charged a strategic planning action group. In the spring of 2017, Dr. Nickolas Jordan and Ms. Kathy Howell led the development of subcommittees around each strategic direction and met frequently to support this work as it developed over time. Presentations and feedback sessions were also conducted with groups who support and are deeply invested in the work of the College, such as the College's Advancement Board and the Public School Partnership's Governing Board. Updates and conversations were also provided through formal and informal sessions with faculty, staff, and students.
The information contained herein will help guide decision-making processes as well as resource development and allocation. It will help us communicate around shared goals and ideas. As we move forward it is also my hope that our plan will help us continue to build our identity and presence within the university as well as the broader community through intentional and informed conversations and actions. I am really excited about our strategic plan and congratulate colleagues on making this a reality. As we have already acknowledged, it will be a work in progress as we move forward - never static with constant need for review, progress, and relevance.