North Carolina continues to lead the nation in numbers of teachers who have earned certification from the National Board for Professional Teaching Standards, with 616 additional teachers gaining the endorsement in 2017.
Nearly 21,500 teachers in North Carolina have attained national certification, which is based on a rigorous performance-based assessment that typically takes from one to three years to complete and measures what accomplished teachers and counselors should know and be able to do.
Nationally, 5,470 teachers earned certification in 2016-17, raising the total among all states to more than 118,000. In addition, almost 3,957 teachers nationally achieved recertification, including 890 board-certified teachers in North Carolina.
North Carolina accounts for nearly one-fifth (18 percent) of all teachers nationally who are certified by the teaching standards organization. Nationally certified teachers also account for a larger percentage of the total teaching force in North Carolina than any other state, with 21.6 percent having earned the credential.
The NBPTS also ranked the top 50 public and private universities and colleges with the highest number of alumni with the national credential. Appalachian State University took the top spot for the second year in a row.
Nine North Carolina universities or colleges made the top 50:
Appalachian State University was first with 2,049
East Carolina University, second with 2,027
The University of North Carolina at Chapel Hill, fourth with 1,350
The University of North Carolina at Greensboro, fifth with 1,335
The University of North Carolina at Charlotte, seventh with 1,195
North Carolina State University, 18th with 891
Western Carolina University, 20th with 863
The University of North Carolina at Wilmington, 21st with 826
Meredith College, 46th with 442
Read the January 18, 2018 news release from the North Carolina Department of Public Instruction.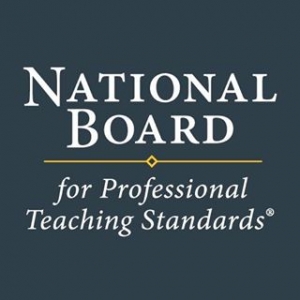 Tags: