Six students have been named Wilson Scholars at Appalachian State University. The Wilson Scholars Program is the university's premier, merit-based scholarship program that blends academic excellence, leadership and service. It covers full institutional cost and provides students with an additional $10,000 experiential learning stipend.
The 2018 recipients are East Mecklenburg High School senior Annabelle "Annie" Manges, of Charlotte; A.C. Reynolds High School senior Hannah Lancaster, of Asheville; Heritage High School senior Kara Haselton, of Raleigh; Pensacola High School senior Mollie Donovan, of Pensacola, Florida; Western Guilford High School senior Nataly Jimenez, of High Point; and Franklin High School senior Rachel Ramakrishnan, of Franklin, Wisconsin.
The scholarship was established as Appalachian's premier scholarship program in 2013 with a generous donation from Brad and Carole Wilson, Appalachian alumni of the Class of 1975. Brad Wilson is the former CEO of Blue Cross and Blue Shield of North Carolina, and Carole Wilson is a member of the Appalachian State University Board of Trustees.
"Everyone associated with the Wilson Scholars Program is excited about the new cohort of Wilson Scholars who will begin classes at Appalachian during the fall 2018 semester," said Dr. Michael Mayfield, faculty director of the Wilson Scholars Program. "These are six individuals who will indeed make the world a better place and will use their learning experiences at Appalachian to make those things happen."
About Hannah Lancaster
Lancaster, who intends to major in special education, is the founder and leader of the Asheville chapter of Youth 4 Abolition, a group of middle school through college-age students working to raise awareness about sex trafficking and raising funds for survivors living in North Carolina. An avid lover of the outdoors, Lancaster said she is excited about joining the Boone community and living on Appalachian's campus, which she said already feels like "an extension of home."
Lancaster is most looking forward to "being surrounded by people with a passion to teach," she said. "It will be motivating and encouraging to learn from, and alongside, current and future educators." She is the daughter of Mark and Trish Lancaster.
Read the full story to learn more.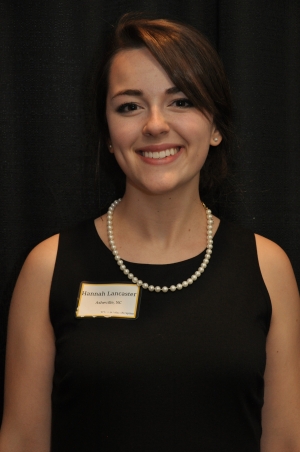 Tags: