For the third consecutive year, Appalachian State University has topped the National Board for Professional Teaching Standards' list of "Top 50 Alma Maters by Total Number of NBCTs," with 2,090 alumni having earned the national credential to date.
Additionally, North Carolina continues to lead the nation in the number of teachers who have become National Board Certified Teachers (NBCT) — since 1987, 21,985 educators have earned the certification. In 2018, 557 North Carolina teachers gained the endorsement.
"Teachers who gain national certification go through a process of learning themselves to hone their practice and demonstrate mastery as teachers," said Mark Johnson, North Carolina's superintendent of public instruction. "I congratulate all of North Carolina's national board certified teachers."
The national certification is based on a rigorous performance-based assessment that typically takes from one to three years to complete and measures what accomplished teachers and counselors should know and be able to do.
Read the full story to learn more.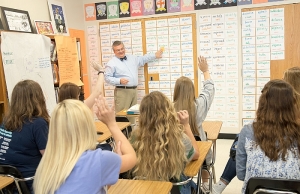 Tags: