In connection with the spring semester dedicated to the legacy of Black Mountain College, Appalachian State University invites you to apply to participate in a professional development workshop on Black Mountain College this summer.
The workshop dates are scheduled for July 28-29, 2018.
Up to 10 educators will be selected to collaborate in developing online lesson plans for North Carolina students, including working on the BMC digital timeline and a special double issue of Appalachian Journal. We will also have a focus on the North Carolina Digital Learning Competencies for Educators as part of the workshop.
Teachers will receive renewal credits and access to The Appalachian Journal to support their work, and their lessons will be posted on an ongoing Digital Timeline for the Black Mountain College Semester to benefit other interested educators.
Although teachers of all backgrounds are invited, the sessions are particularly appropriate for teachers of middle and high school Language Arts, Social Studies, and Art. Participants will receive renewal credits and a $200 stipend. All food will be provided.
Space is limited. To apply for this opportunity, please complete this form by May 31, 2018. You will receive verification for your participation by June 7, 2018.
Questions? Please contact Damiana Pyles or William Schumann.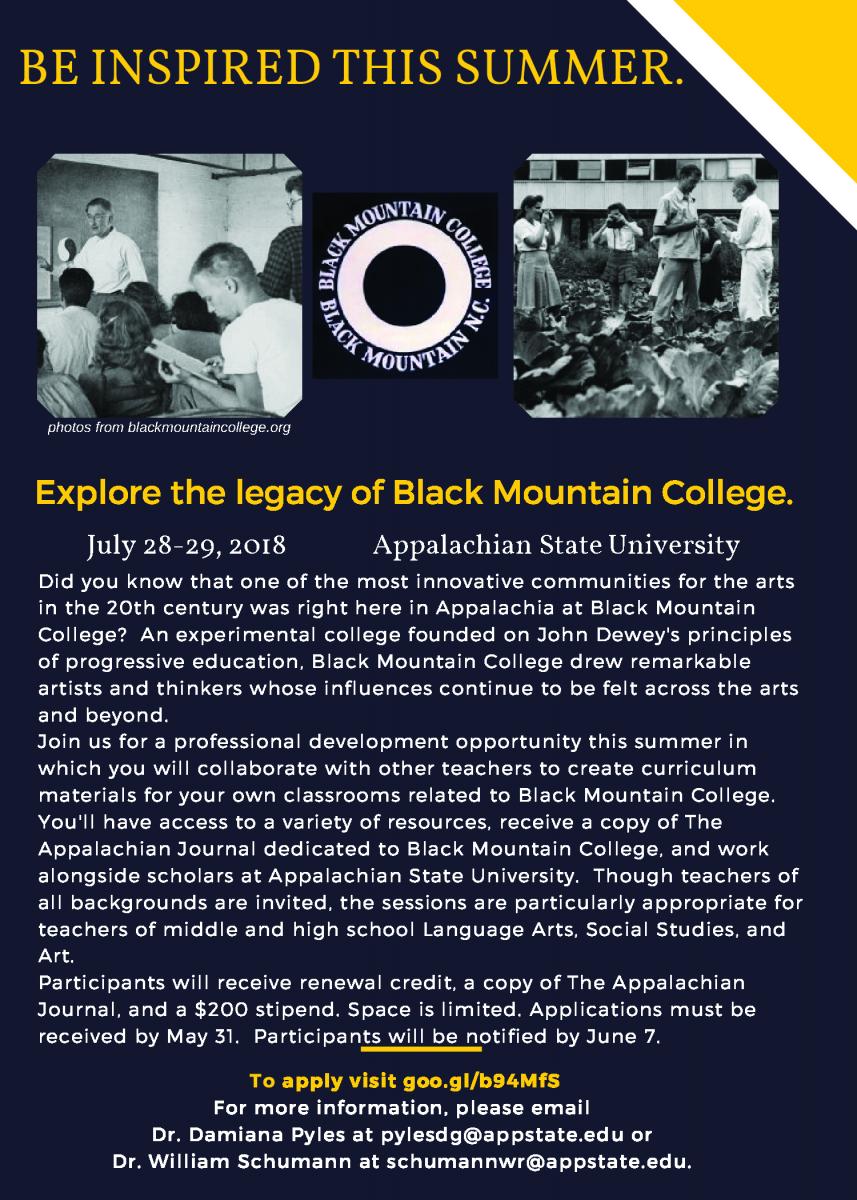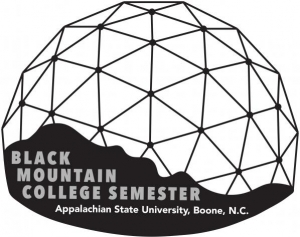 Tags: