Chris Moody '99 has been named Executive Director of the American College Personnel Association (ACPA). He will serve a three-year term beginning January 1, 2019. He has served as Acting Executive Director since December 2017.
Moody received his Bachelor's degree in Psychology from Wake Forest University and his Master's degree in College Student Development* from Appalachian State University. Prior employment experiences include staff roles at the University of North Carolina at Chapel Hill, Appalachian State University, the University of Memphis, and the Semester at Sea program.
Please see below for the ACPA press release.
*College Student Development has been renamed, Student Affairs Administration.
ACPA Press Release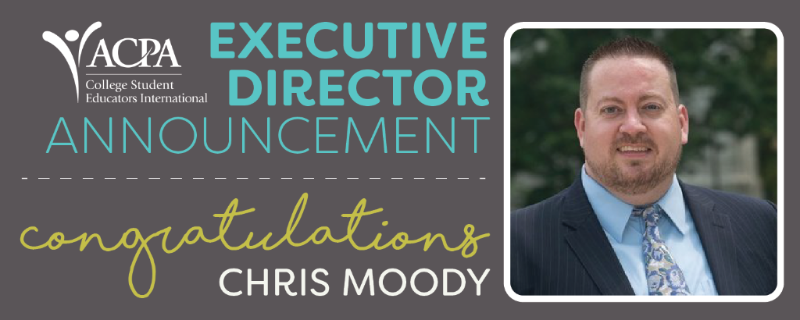 The ACPA Governing Board is pleased to announce that Chris Moody has accepted our offer to serve as Executive Director for a three-year term beginning January 1, 2019. Chris has served the Association as Acting Executive Director since December 4, 2017, and previously served as a past convention chair, Governing Board member, and Chapter president.
The ACPA Personnel Committee conducted a performance evaluation of Chris in October 2018 with both Governing Board members and ACPA International Office staff. Feedback from both groups was overwhelmingly positive, noting Chris's strengths as a leader. Highlights from the feedback include Chris being a motivating and visionary leader; doing an excellent job of collecting data and using it to inform the work of the Association; not being afraid to engage in difficult dialogues and ask tough questions, and having a strong eye toward the financial health and long-term success of the Association.
In such a short time, Chris has proven to be a strategic, creative thinker, who has charted a promising path forward for ACPA. He has fostered meaningful relationships with the International Office staff based on trust, empathy, and respect. He has guided the Governing Board in reflecting on several big questions; engaged us in active planning for the future of the Association; and juggled the multiple, and often complex, responsibilities of this role masterfully. Chris also embodies the mission and values of the Association with respect to student learning and development alongside our work on the Strategic Imperative for Racial Justice and Decolonization.

In addition, Chris has represented ACPA well within the higher education community, including the Washington Higher Education Secretariat, the Council for Higher Education Management Associations (CHEMA), and the Student Affairs in Higher Education Consortium (SAHEC), and is actively developing key relationships with other associations for future partnerships and collaborations.
Based on Chris's strengths, as exemplified in the feedback, the Governing Board voted unanimously to hire Chris into a new contract in the permanent Executive Director position. We are excited for Chris's continued leadership in this role. Please join us in congratulating Chris on his permanent appointment as ACPA's Executive Director.
About the American College Personnel Association
American College Personnel Association (ACPA) - headquartered in Washington, D.C. at the National Center for Higher Education, is the leading comprehensive student affairs association that advances student affairs and engages students for a lifetime of learning and discovery.
ACPA, founded in 1924 by May L. Cheney, has nearly 7,500 members representing 1,200 private and public institutions from across the U.S. and around the world. ACPA members include graduate and undergraduate students enrolled in student affairs/higher education administration programs, faculty, and student affairs educators, from entry level to senior student affairs officers, and organizations and companies that are engaged in the campus marketplace.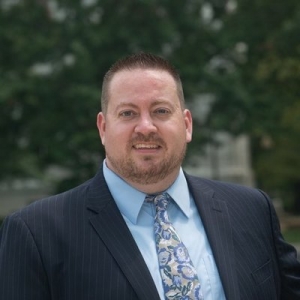 Tags: