Dr. Jason DeHart, an assistant professor in the Department of Reading Education, has published two books during the past academic year.
Affordances of Film for Literacy Instruction is DeHart's first authored book and draws from his dissertation work and additional research he has conducted since joining the Reich College of Education faculty in 2019. The book was released by IGI Global on March 4, 2022.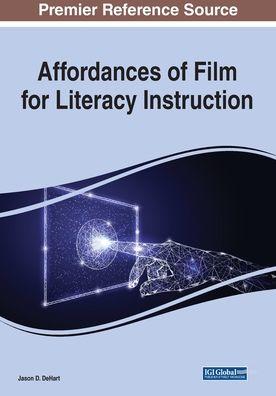 "This book was a chance to highlight voices from middle school and high school teachers who used film as a text, and I'm pleased to share it," noted DeHart. "Working through this process gave me the chance to dig into some classroom examples, and do some creative methods in some of the chapters."
With the evolution of film for educational purposes, this text covers topics such as cultural representation, filmic language, and online learning, this book is an essential resource for educators of K-12 and higher education, pre-service teachers, students of higher education, government officials, faculty and administration of education, researchers, and academicians.
In addition to his authored book, DeHart has co-edited a book along with Dr. Carla K. Meyer of Duquesne University and Dr. Katie Walker of the University of Southern Maine entitled Connecting Theory and Practice in Middle School Literacy: Critical Conversations. The book was released by Routledge Publishing on December 28, 2021.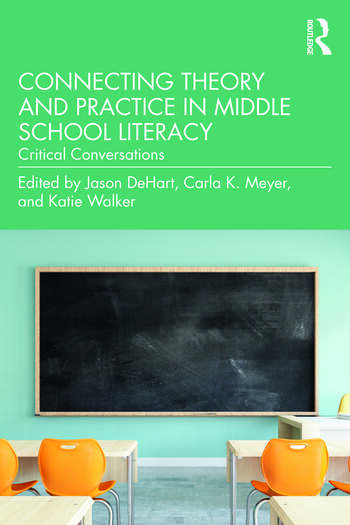 "The book features a number of scholarly and teacher voices, discussing relevant topics -- critical witness and testimony, picture books and children's comics, equity, dialogue, literacy needs, critical engagement, and more," said DeHart.
With contributions from both researchers and teachers, the text brings together educational theory and real-world implementation, making it ideal for courses on middle-level education and literacy education. Topics include:
Supporting multilingual students,
Queering middle-grade pedagogies,
Teaching diverse texts,
Examining racial bias in the classroom, and
Critical digital literacy.
One of the chapter contributions is from Dr. Matthew Thomas-Reid, associate professor in the Department of Leadership and Educational Studies. His chapter entitled "I am the Body Beautiful: Disidentification and the Queering of the Young Adolescent" explores embodiment, queering pedagogy, and developed and underdeveloped curriculum at the middle grades/adolescent literacy level.
DeHart earned a Ph.D. from the University of Tennessee Knoxville, and an Ed.S., M.A.T. and B.A. from Lee University in Cleveland, Tennessee. His research focuses on adolescent literacy, multimodal literacy, digital reading and writing practices, comics and films, and engaging in readers who are reluctant.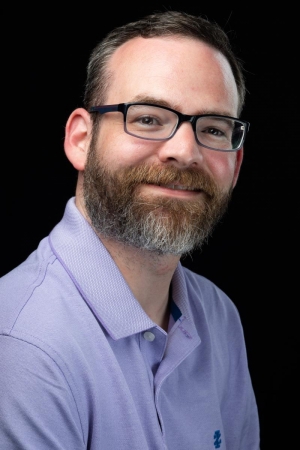 Tags: