Diana Beasley, Associate Director of Admissions for Teacher Education Recruitment, has retired after 10 years of service to Appalachian State University and 35 years to education.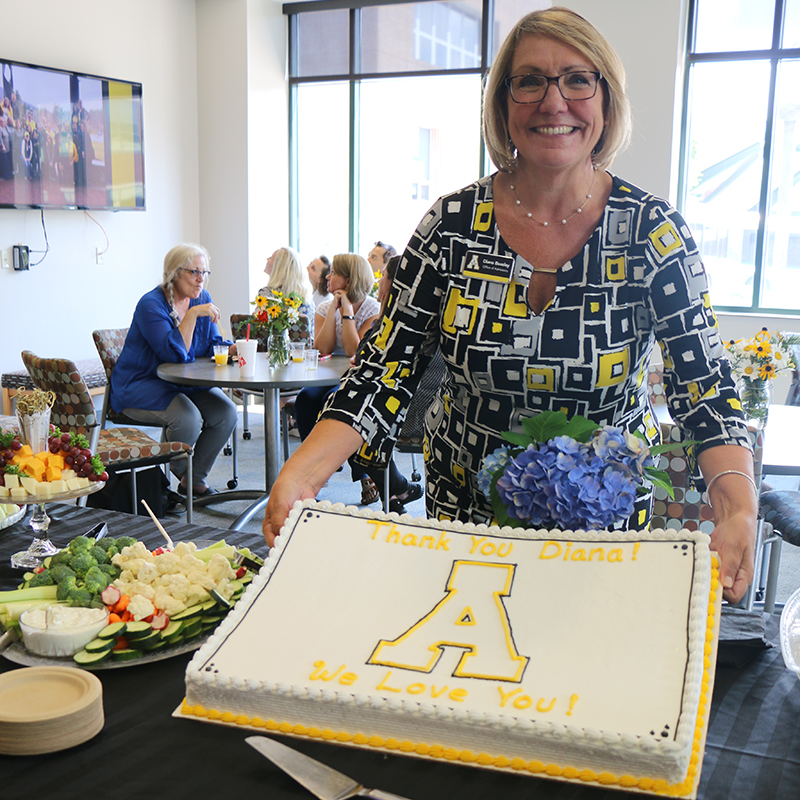 Diana shows off the cake at her retirement celebration.
Diana received her M.A. in higher education from Appalachian State University, and her B.S. in biology secondary science education from the University of Virginia. She held several science-teaching positions in North Carolina and Virginia public schools before being hired at Appalachian in 2007.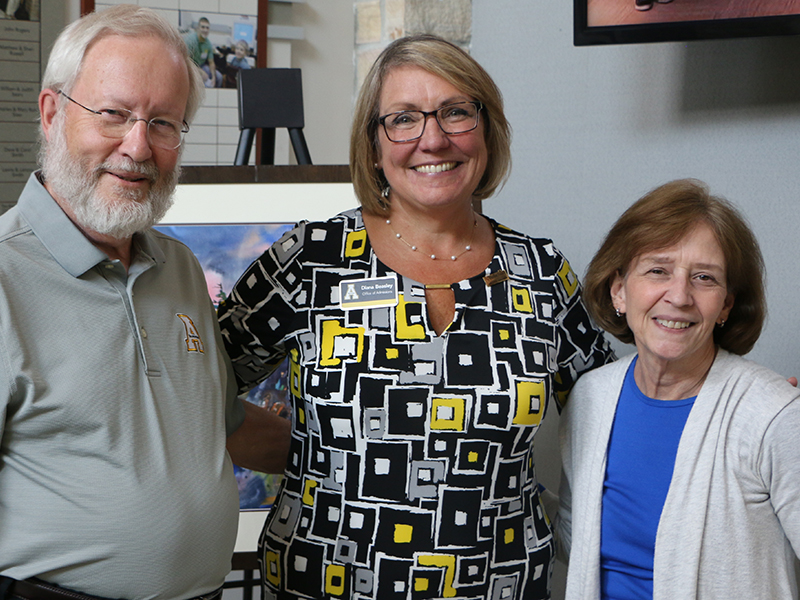 Diana and the two Reich College of Education deans with whom she worked. Left, retired dean Dr. Charles Duke and right, current dean Dr. Melba Spooner.
Diana is an also an award-winning educator, notably North Carolina Teacher of the Year in 2006-2007.
When asked what she will miss most about Appalachian, Diana named her "work family full of amazing colleagues, and the precious students with whom she worked as well as doing the important work of attracting the best and brightest future educators to this university, and filling N.C. classrooms with stellar educators."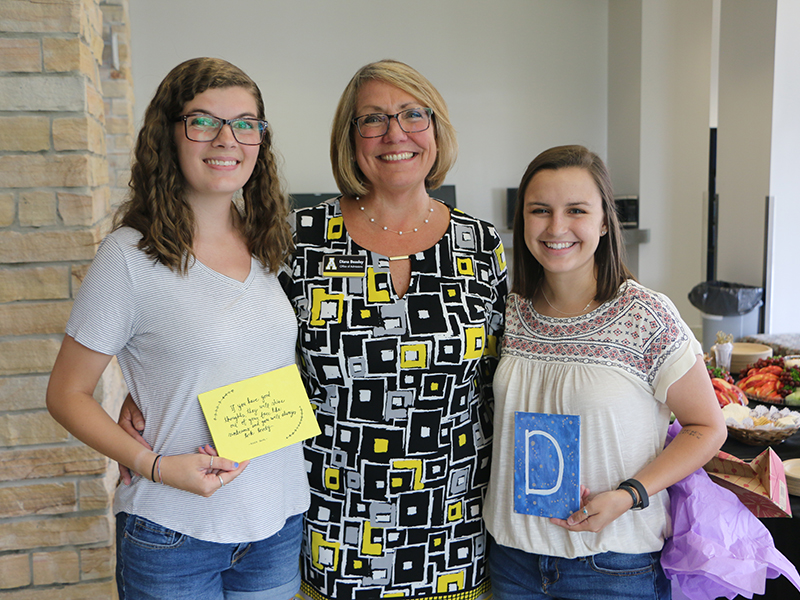 Several of the students with whom Diana had worked presented her with handmade cards.
Although it is bittersweet, Diana is looking forward to retirement. She has found inspiration in a quote from Ralph Waldo Emerson's poem, Success: laugh often and love much.
She plans to do that and much more!
Diana's Retirement Top 10 To-Dos:
Spend more time with family
Travel
Hire a personal trainer
Cook
Read for pleasure
Find a new artistic hobby
Get involved with community service
Audit a class
Mentor student teachers
Consider adjunct teaching
I have a feeling that it will challenging to keep her away from the classroom and the future educators to whom she has devoted so much of her time, enthusiasm, and perhaps a tear or two (of joy!).
Congratulations, Diana! You will be missed!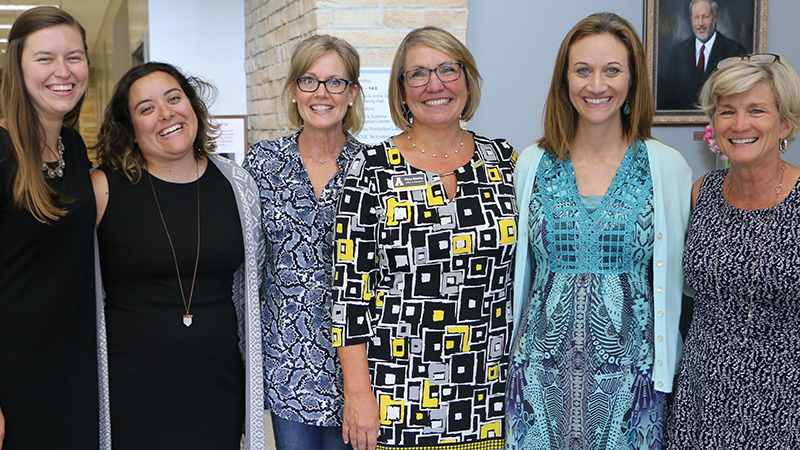 Diana with the staff from the James Center for Appalachian Educators.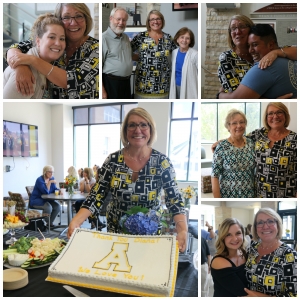 Tags: