Five proposals out of 40 submitted by faculty at Appalachian State University have been awarded funding through Chancellor Sheri N. Everts' Appalachian Innovation Scholars Program (AISP).
Each of the scholarship proposals awarded reflect one or more of the university's strategic initiatives: sustainability in the areas of economics, equity and the environment; diversity; student research; global learning; wellness and safety; and community and civic engagement.
The winners are:
Dr. Anne Fanatico, associate professor, Department of Sustainable Development, with collaborator Dr. Jeremy Ferrell, assistant professor, Department of Sustainable Technology and the Built Environment
Dr. Kyle Thompson, senior lecturer in nutrition and dietetic internship director, Department of Nutrition and Health Care Management
Dr. Paul Wallace, associate professor, Department of Leadership and Educational Studies, with collaborator Dr. Louise Keegan, Department of Communication Sciences and Disorders
Anna Ward, Scholars with Diverse Abilities (SDAP) director, with collaborator Erich Schlenker, manager, Transportation Insight Center for Entrepreneurship
Dr. Ok-Youn Yu, associate professor and interim assistant chair, Department of Sustainable Technology and the Built Environment, with collaborators Hei-Young Kim, research assistant, Appalachian Energy Center, and Ferrell.
About the projects
Wallace and Keegan's project, the development of socially assistive robotics (SAR) for traumatic brain injury rehabilitation, education and outreach, will support interdisciplinary faculty and student research, develop curriculum and new courses in the field of social robotics and artificial intelligence (AI), provide outreach to community organizations and seek external funding to support further research. SAR is a new field of robotics and AI that focuses on developing machines capable of interacting with humans for the purpose of providing assistance and achieving progress in convalescence, rehabilitation, training and education.
Ward and Schlenker will work toward creating micro business opportunities for students and alumni with intellectual and developmental disabilities. Specifically, SDAP, the Walker College of Business and students from the Association of Student Entrepreneurs (ASE) will collaborate to launch Creative Unbound, an ecommerce platform to showcase artists with diverse abilities from SDAP, reproduce their artwork on various products and sell the products online. The goal is to have the project up and running by spring 2017 and self-sufficient by 2018. This interdisciplinary project provides opportunities for community engagement, combines business with the arts and promotes social equity for underserved members of the community.
Read the full story to learn more.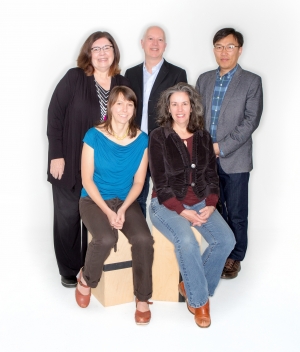 Tags: