Alumna Amber Flippen '07 '09 has been named exceptional children director for Surry County schools. She earned an MA in special education and an add-on license in school administration from Appalachian.
The Surry County Board of Education has filled a vacancy left when Dr. Emily Summey retired from her post as exceptional children director for the schools.
The board named Amber Flippen to the post at its meeting earlier this week, looking to its own administrative staff to fill the post. Flippen is the principal at Surry Early College.
Since December, when Summey stepped down, the role has been filled by Lydia Lovell, who has served as part-time, interim exceptional children's director. She will continue in that role until June 1, when Flippen is expected to move into the new post.
Flippen comes to the directorship with 15 years of experience in education. She has served in her present administrative post at Surry Early College for the past two years. Prior to that Flippen was the assistant principal at North Surry High for three years, assistant principal at White Plains Elementary for four years, and an exceptional children's teacher at Shoals Elementary for six years.
She earned her Bachelor of Science from Winston-Salem State University in Special Education, a Master of Arts from Appalachian State University in Special Education, and an add-on license in School Administration from Appalachian State University.
"I will miss my Surry Early College staff and students. They are amazing," Flippen said. "However, I am very excited to work with the exceptional children teachers in Surry County Schools, and to continue promoting the success of all students."
Read the full story to learn more.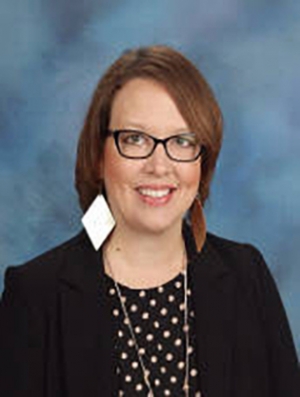 Tags: