The Wilkes County School District is starting the new school year with about 86 new teachers and other certified personnel.
This includes 76 positions already filled and 10 advertised vacancies, said Dr. Westley Wood, assistant school superintendent, personnel and human resources.
Classes began Tuesday at the Wilkes Early College High School and start Aug. 26 at the other 22 Wilkes schools.
Wood said the Wilkes school district typically has 60-90 teachers and other certified staff new to the district at the start of each school year, including late hires from the prior school year.
The Wilkes schools had 81 new hires in certified positions at the start of the 2018-19 school year.
Wood said this has been a successful year for recruiting teachers for Wilkes schools, largely due to internships and student teacher placements here through partnerships with Appalachian State University and other universities and colleges.
Wilkes schools typically have over 200 interns and student teachers per year.
"The principals and teachers of Wilkes County Schools work hard to provide college students with valuable and successful learning experiences, promoting the Wilkes County Schools' culture of excellence," said Wood.
"These college students are eager to be a part of a successful school district when seeking employment."
Wood said there has been a noticeable increase in applicants for certified teaching positions in the Wilkes schools, largely due to more applying for jobs as exceptional children teachers and middle school and secondary math/science teachers.
Wood said there also was a major increase in applications for office professional positions such as administrative assistants, data managers and receptionists, with over 100 applications per vacancy in many instances.
Among this year's new hires in teaching and other certified positions, 27% are exceptional children teachers, 22% in middle schools, 16% in high schools, 14% in elementary schools, 6% in exceptional children support and 3% in career technical education.
Read the full story to learn more.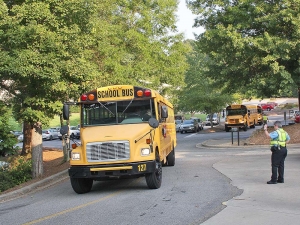 Tags: