Educational Media/ITC graduate student, Jimmeka Anderson, has joined the Student Leadership Council of the National Association for Media Literacy Education.
Anderson is a student in the New Media Literacies and Global Perspectives concentration.
Commenting on her role as a national leader in media literacy, Anderson shared insights into upcoming projects, including the 2017 Media Literacy Week for which she will serve as regional chair.
I am excited to join NAMLE's Student Leadership Council! I will be serving as the South Eastern Chair and will help plan National Media Literacy Week. My goal is to get libraries, educational institutions and organizations involved in Media Literacy Week efforts. Currently, I am in my last semester of graduate school at Appalachian State University and will be receiving my MA in Educational Media in December 2017. The knowledge I have acquired in this program has equipped me to serve more fully as a media literacy educator and leader with NAMLE and beyond.
Anderson is also the founder of regional media literacy organization I AM not the MEdia, Inc.
Incorporated in May 2011, I AM not the MEdia is a 501C3 non-profit organization founded in Charlotte, NC. The organization strives to promote self pride with its national campaign for all ages, and educate teens (ages 13-18) and young adults (ages 19-24) through programs and educational events that teach media literacy. The organization is currently planning their 2nd Biennial Teen Media Literacy Conference in Charlotte, NC, scheduled for summer 2018!
Read the full story to learn more.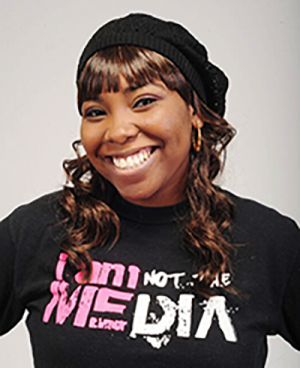 Tags: