Eva Winkler completed her B.S. in elementary education in 2017 through App State Online. She was also a recipient of the SECU Appalachian Partnership Scholarship.
Eva Winkler, a former banker, has been selected as the North Carolina Center for the Advancement of Teaching (NCCAT) 2019-2020 Beginning Teacher of the Year for Hickory Public Schools.
Competing for the title against 14 other HPS beginning teachers, Winkler is a first-grade teacher at Jenkins Elementary School. This is her second year at Jenkins. She served as a kindergarten teacher during her first year at Jenkins and was previously a teacher for a portion of a school year with Webb A. Murray Elementary.
"I love coming to work," said Winkler, reflecting on her decision to enter education. "I enjoy every aspect of serving as a teacher, especially the opportunity to work with children who represent all levels of learning. I get to work with the ones who learn quickly and the ones who struggle; and then, together, we experience that wonderful moment when they finally capture the concept. It's as though the heavens just opened up. No greater reward," she said.
Read the full story to learn more.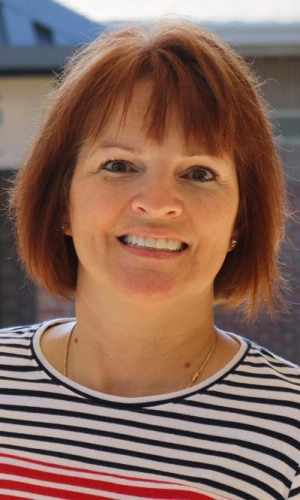 Tags: