International Education Week (IEW) at Appalachian State University is a celebration of transformational global experiences at home and abroad. Everyone is encouraged to participate in these free events, which take place throughout the week!
IEW on the national level is a joint initiative of the U.S. Department of State and the U.S. Department of Education and part of our efforts to promote programs that prepare Americans for a global environment and attract future leaders from abroad to study, learn, and exchange experiences in the United States.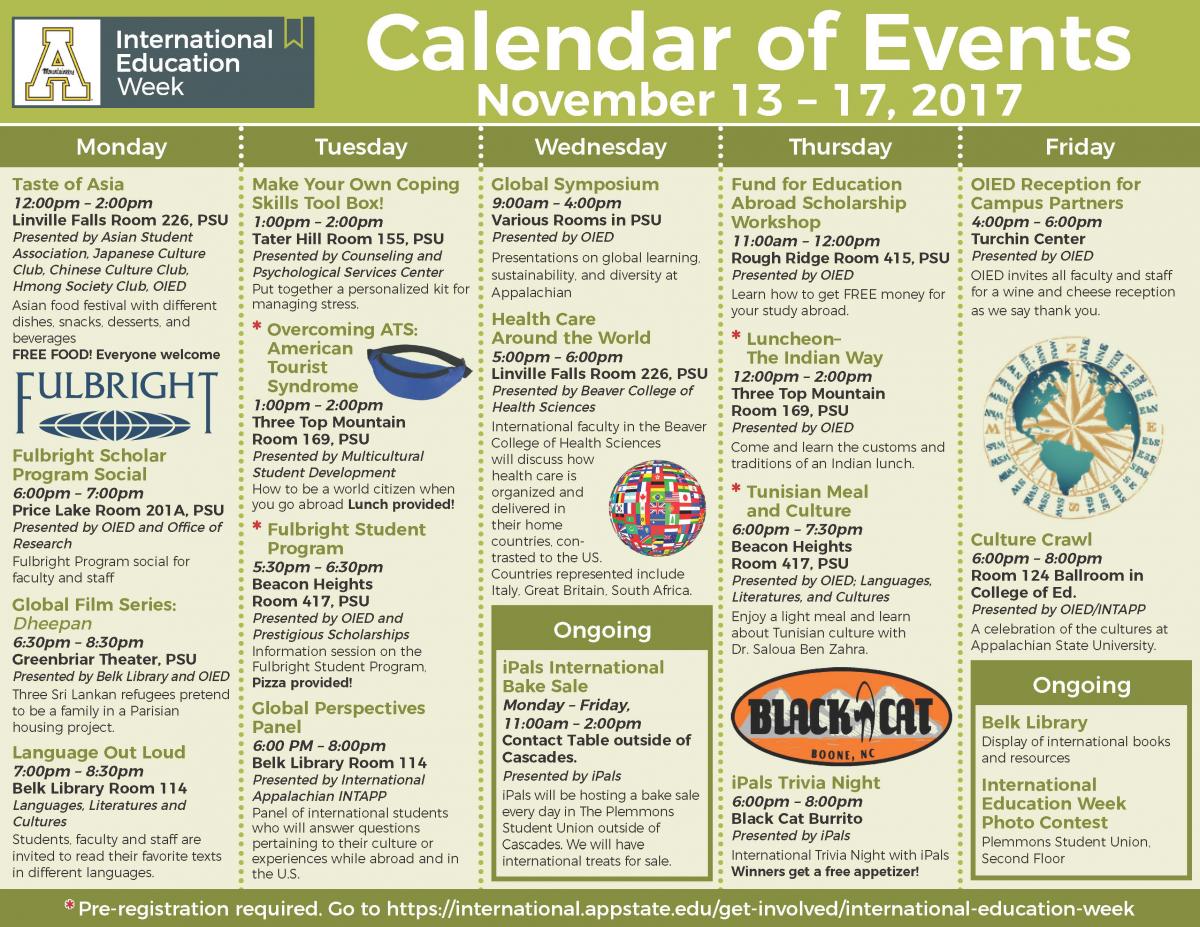 Visit the International Education Week page to learn more.
Tags: