Appalachian State University's mission of "creating a sustainable future for all" extends to its new K–5 public laboratory school — the Appalachian Academy at Middle Fork.
This spring, educators and administrators at the academy will receive leadership development in sustainability thanks to grant funding provided by JustPax Fund (JPF).
Mel Falck '14 and Dr. Vachel Miller, both of Appalachian's Reich College of Education (RCOE), will facilitate the leadership development.
Falck, an undergraduate teacher education adviser in Appalachian's James Center for Student Success and Academic Advising, which is housed in the RCOE, received $4,830 in funding for the project. He is also a student in Appalachian's doctoral program in educational leadership.
Miller is an associate professor in the RCOE's Department of Leadership and Educational Studies and director of the department's higher education graduate program.
For the project, Falck said they "will utilize a combination of leadership training and community dialogue, the main objective of which being the exploration of the incorporation of sustainability into the curriculum and culture of the academy."
The leadership training sessions will include advice on implementing school gardens, making connections with local farms, introducing healthy, organic food in school lunches, arranging science field trips with a sustainable focus and more, Falck explained.
"Our vision for the utilization of community dialogue is to help foster discussion surrounding what sustainability for this community might look like, while the training conducted by our partners will help bring to life environmental stewardship in a school setting," he said.
"The intention of this initial project is to eventually build toward a larger teacher training with a bigger audience. This particular project serves as a smaller scale endeavor meant to build collaborative relationships between the academy and other partners, serving as a launching off point for something greater."
Read the full story to learn more.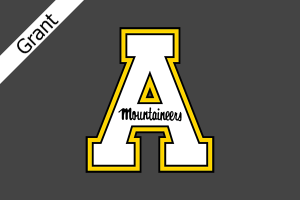 Tags: