Brian Hester completed his licensure in art education at Appalachian.

There's a certain art to fly fishing.
Artist and Boone native Brian Hester would know.
Hester will return to the High Country for his artist reception at Mountain Blue Gallery in Banner Elk at 6 p.m. on April 13.
A teacher at Myers Park High School in Charlotte for more than two decades, Hester is nearing retirement, which means he has more time for his two passions: art and fly fishing. His work combines those two loves and has been featured in The Drake Magazine and Eastern Fly Fishing Magazine.
Read the full story to learn more.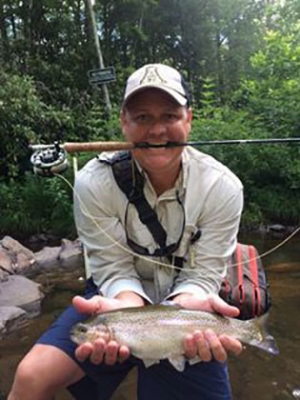 Tags: