National Board welcomes new directors from North Carolina, Alabama, Michigan, the NEA Executive Committee, Past President of the National School Boards Association and NEA Foundation President
ARLINGTON, Va. – December 4, 2018 – The National Board for Professional Teaching Standards, announced the election of six prominent educators to its board of directors. Elections were held during the organization's November Board meeting.
"Our newly elected Board members bring great energy and expertise; they will make the National Board stronger and help us advance our mission," said Peggy Brookins, NBCT, president and CEO of the National Board.
Joining the NBPTS Board of Directors are:
LaTonya Barnes, NBCT, Education Policy and Professional Practice Director at the Alabama Education Association
James Brooks '85 '97 '11, NBCT, English Teacher at West Wilkes High School in North Carolina
Tan-A Hoffman, NBCT, 4th grade Teacher at JKL Bahweting Anishnabe School in Michigan
Shelly Moore Krajacic, NBCT, NEA Executive Committee member from Wisconsin
David Pickler, President of Pickler Wealth Advisors and Past President of the National School Boards Association from Tennessee
Harriet Sanford, President & CEO of the NEA Foundation from Maryland.
Read the full story to learn more.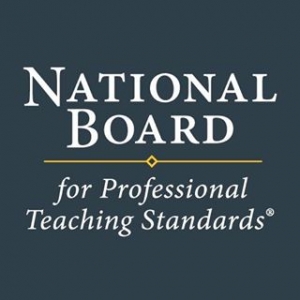 Tags: