The RMPE department houses our health & physical education program.

The new Beaver College of Health Sciences' Department of Recreation Management and Health Education chair plans to continue motivating and collaborating with faculty and students in her new position.
RMPE associate professor Melissa Weddell was named the department's new chair on Feb. 22.
Weddell has worked at App State for nine years. She was the recreation management program director from 2017-18 and the interim department chair for nine months.
As chair, Weddell said she hopes to continue the RMPE department's outreach efforts within health sciences, App State and the community.
"I think that our department within the college is really the foundation of health, whether it's as kids learning physical education, the importance of physical activity, a healthy lifestyle, or health education and wellness," Weddell said.
Weddell said she thinks there is a national crisis concerning mental health, obesity and people not going outdoors enough, and the RMPE department's work is critical now more than ever.
There was a 5 percent increase in American adult obesity rates between 2017 and 2018, from 29.9-31.3 percent, according to the United Health Foundation's annual report.
In 2018, 40 million American adults suffered from a mental health condition, according to Mental Health America.
"One way we are helping is through our general education wellness literacy that all students have to take," Weddell said. "Also, we have PE faculty that works with the homeschool program in our region. Every week, home-schooled kids come in and get their physical activity requirements for their curriculum."
Read the full story to learn more.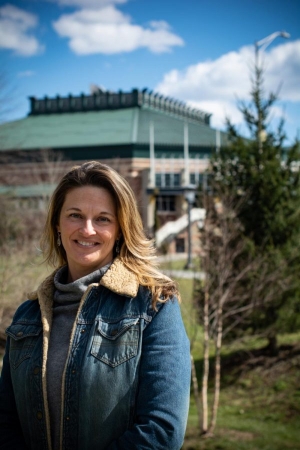 Tags: