The Caldwell County Board of Education has unanimously selected Dr. Donald W. Phipps as the next superintendent for Caldwell County Schools. Dr. Phipps will take office on July 1 of this year.
Dr. Phipps holds a bachelor's degree in psychology from Methodist College. He earned a master's degree in school psychology from Appalachian State University and a master's degree in computer instructional systems from the University of North Carolina at Charlotte. Dr. Phipps also earned a doctorate in educational leadership from Appalachian State University.
Read the full story to learn more.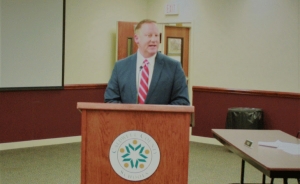 Tags: