Students in the speech-language pathology, reading education and special education programs at Appalachian State University will continue to receive specialized training in "high intensity" needs as part of their graduate program thanks to a five-year Interdisciplinary Support for High-Intensity Needs in Education (iSHINE) grant awarded to Appalachian faculty.
Dr. Emily Lakey, assistant professor in Appalachian's Department of Communication Sciences and Disorders, was awarded $242,599 from the U.S. Department of Education's Office of Special Education Programs (OSEP) in the Office of Special Education and Rehabilitative Services (OSERS). This funding, provided for the duration of Oct. 1, 2018–Sept. 30, 2019, is in addition to the initial funding she received for the project in 2017.
In early February, Lakey received an additional $121,299 in funding for the project. According to Appalachian's Office of Research, she expects to receive over $1 million when the project is fully funded.
Throughout the five-year duration of the project (2017–22), Lakey said 28 Appalachian iSHINE scholars will receive the specialized training needed to serve children with high intensity needs as members of interdisciplinary teams in school settings.
Examples of high intensity needs include multiple disabilities, significant cognitive disabilities, significant physical disabilities, significant sensory disabilities, significant autism, significant emotional disabilities or significant learning disabilities.
"Four cohorts of seven scholars will participate in interdisciplinary graduate coursework and 20 hours of additional coordinated field experience with children with high intensity needs," Lakey explained.
"Scholars will gain competencies in focused instruction and intensive individualized interventions in the areas of language and communication, assistive technology, literacy and behavior management."
Appalachian's iSHINE grant is administered through the Blue Cross and Blue Shield of North Carolina Institute for Health and Human Services (IHHS) within the university's Beaver College of Health Sciences.
Read the full story to learn more.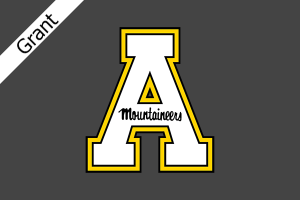 Tags: