Jennifer Owens, who has taught special needs children for 39 years, brings her same enthusiasm for working with exceptional children to her volunteer work as a board member of the Arc of Davidson County.
The Arc is an advocacy organization that supports people with intellectual and developmental disabilities.
Owens was recently named the Arc Volunteer of the Year for her service on the board for the past two years and her work on the fundraising committee that began the Taste of the Triad event for the past three years.
Owens said her volunteer work with Arc is a natural outgrowth of her long career teaching exceptional children, which she hadn't originally intended to do. She had planned to become an elementary school teacher like her mother, but a three-month temporary job as a substitute teacher at Stoner-Thomas School changed her focus. Stoner-Thomas educates students between ages 5 and 22 with intellectual and developmental disabilities.
The Midway native and 1972 North Davidson High School graduate had received her undergraduate degree in K-6 elementary education from Appalachian State University, but decided to go back to school on weekends and summers to get her master's degree in special education to pursue her new goal. She also became certified to teach autistic children through a program at the University of North Carolina at Chapel Hill.
Read the full story to learn more.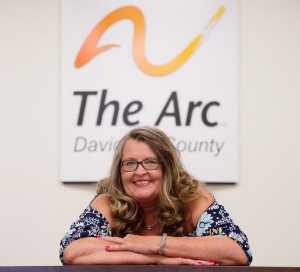 Tags: