Podcast with the Provost are regular conversations with Provost Darrell Kruger about topics of interest on the campus of Appalachian State University, national or international trends in higher education and beyond, and the work of our faculty, staff and students.
Appalachian State University Provost and Executive Vice Chancellor, Darrell Kruger and his guest, Associate Professor of History, Karl Campbell discuss growing diversity and inclusiveness on Appalachian's campus.
Read the full story to learn more.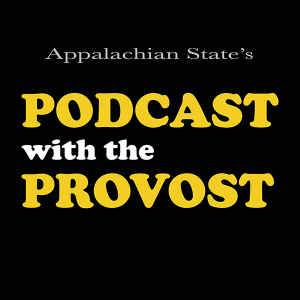 Tags: