"Blurred Boundaries: The Experience of War and Its Aftermath" announces its second discussion series, to take place during February, March and April on Appalachian State University's campus. This discussion series, funded by a $100,000 grant from the National Endowment for the Humanities (NEH), brings together community and student veterans, their families and interested community members to discuss the experience of military service, particularly as it pertains to wartime deployment.
Part of the NEH's "Dialogues on the Experience of War" program, the "Blurred Boundaries" interdisciplinary project was developed by Dr. Valerie Wieskamp, assistant professor in Appalachian's Department of Communication; Dr. Lynn Searfoss, associate professor in Appalachian's Department of English; and Dr. Clark Maddux, director of Appalachian's Watauga Residential College.
The program is organized around novels, films and photographs about the Civil War and the Vietnam War. Conversations focus on military and social history, personal experience and the role of stories in helping individuals understand historical and personal events. Discussions explore ways in which clear boundaries between home and alien territory, friend and enemy, and right and wrong often become blurred during war.
Discussions will be led by veterans Mel Falck '14, Joe Hough and Philip Weiner '16, and by military family member Adam Williams — all students at Appalachian.
About Mel Falck '14
Falck, a U.S. Army veteran who served in Iraq, is a doctoral student in Appalachian's educational leadership program and is an administrative support specialist with Appalachian's Reich College of Education. He holds a master's degree in clinical mental health counseling from Appalachian, with a focus in expressive arts therapy and addictions counseling.
About Joe Hough
Hough, who serves in the North Carolina National Guard, has deployed to both Afghanistan and Iraq, and is a student in Reich College of Education's educational administration program at Appalachian. He is the assistant superintendent of Buncombe County Schools.
Read the full story to learn more.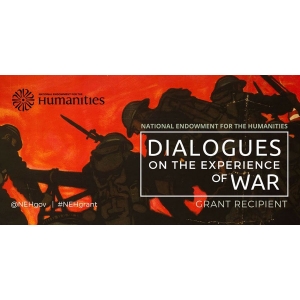 Tags: