Reich College of Education welcomes graduates, familiesandguests for Fall 2018 Commencement:
Date: Saturday, December 15, 2018
Time: 2:00 pm (Processional begins at 1:45 pm**)
Location: Holmes Convocation Center
Fall 2018 RCOE Commencement Celebration: RSVP Today!
December graduates, families and guests are invited to a Commencement Reception - food, fun, fellowship!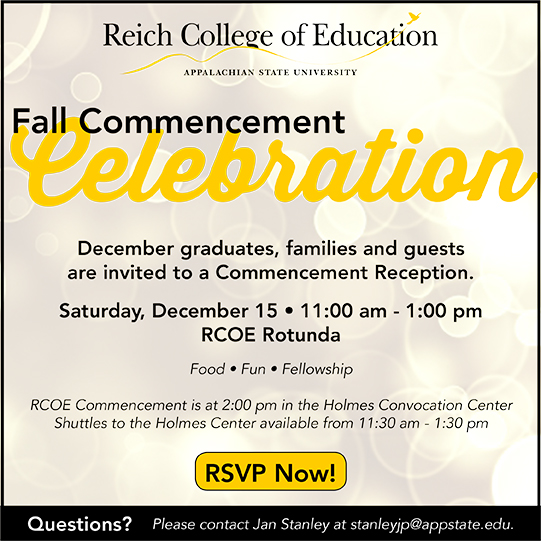 Saturday, December 15, 2108
11:00 am - 1:00 pm
Location: RCOE Rotunda

Food • Fun • Fellowship

RCOE Commencement is at 2:00 pm in the Holmes Convocation Center
Shuttles to the Holmes Center available from 11:30 am - 1:30 pm

RSVP now!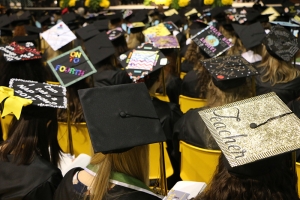 Tags: