Students at Watauga High School will continue to have access to high-quality mental health services through Appalachian State University's Assessment, Support, and Counseling (ASC) Center thanks to support from Watauga County Schools.
Dr. Kurt Michael, Dr. John Paul Jameson and Dr. Jon Winek received $30,000 in funding from the school district for the continued operation of the ASC Center.
Michael is professor in and assistant chairperson of Appalachian's Department of Psychology; Jameson is associate professor in the Department of Psychology; and Winek is professor in the Department of Human Development and Psychological Counseling at Appalachian, as well as director of the university's marriage and family therapy program.
The ASC Center in Watauga High School was formed in 2006 by then-principal Angela Quick, along with Dr. Lauren Renkert, associate professor in and chair of Appalachian's Department of Social Work, Michael and Winek. The university-school partnership is in its 12th year of operation.
Read the full story to learn more.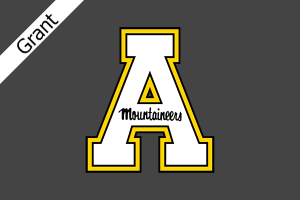 Tags: