Dr. Dominique Hammonds, LPC, BC-TMH, NCC is an assistant professor in Appalachian State University's Reich College of Education's Department of Human Development and Psychological Counseling.
In life, there is a wide range of interpersonal relationships. The most important of these relationships for Dominique Hammonds is the "helping relationship."
"It wasn't until graduate school that I really learned the power and beauty of the helping relationship," Dr. Hammonds says. "There is something so amazing about being in contact with another human being and the ability to create an environment that allows for growth and change. It is such an honor to be given that opportunity."
Hammonds, an assistant professor at Appalachian State University's Department of Human Development and Psychological Counseling, received the 2018 Association for Counselor Education and Supervision's (ACES) Supervision Award in October 2018.
"Choosing the BC-TMH shared with others that I had the training to ethically meet needs in various spaces."
The moment is a like "coming full circle" for Dr. Hammonds. Her doctoral dissertation focused on the clinical supervision of distance-delivered care. After earning her doctorate from the University of North Carolina at Charlotte, she became a clinician, and remained interested in Telemental health services.
"I was really surprised to see how many people wanted to engage in services online. There was a number of clients who wanted in addition to their face-to-face services as well," Dr. Hammonds said. "It was something I was interested in and learning about as a student, but I waited until I had the training and confidence to say, 'Yes, I can do this.'"
She earned the Distance Credentialed Counselor (DCC) credential from CCE, then transitioned to the new Board Certified-TeleMental Health (BC-TMH) credential. Hammonds describes the online training (the Telemental Health Professional Training Series) as an easy and seamless way for her to change credentials.
The training series is broken down into modules, and applicants must complete the required ones to test for the BC-TMH credential. There are additional optional modules that can be used for the credential's continuing-education requirement.
"I feel like the helping relationship is foundational to what we do as clinicians, and I really wanted to learn how to honor that in different spaces, whether face-to-face or online," Dr. Hammonds says. "For me, choosing the BC-TMH credential was an essential way to share with others that I had the training on how to ethically meet clients' needs in various spaces."
Whether by video, phone, or an emerging technology, telemental healthcare providers require knowledge and training in safe, secure, and effective practices.
The Board Certified-TeleMental Health Provider (BC-TMH) credential was designed by leading telehealth professionals in the field. The TeleMental Health Professional Training Series (TMH) training prepares professionals in best practices to deliver services using technology skillfully, mindfully, and safely.
Reprinted with permission.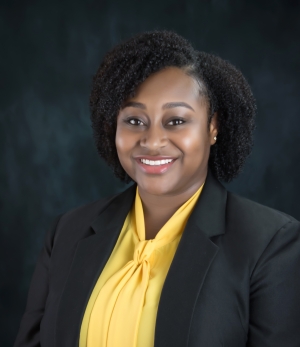 Tags: