The second annual Women in Educational Leadership Symposium (WIELS) will be held in the Reich College of Education (RCOE) building on the campus of Appalachian State University, Friday, September 22 through Sunday, September 24, 2017.
Keynote speakers are Dr. Jane K. Fernandes, President of Guilford College and Dr. Sharon L. Contreras, Superintendent of Guilford County Schools.
WIELS is a partnership between faculty members in RCOE's Department of Leadership and Educational Studies and practicing educators. The partnership aims to equip women with pragmatic knowledge, skills, and dispositions that prepare them for success as educational leaders.
The symposium theme is Advancing the Leader Within: Building Capacity. Participants will:
Have opportunities to learn from and interact with scholars and leaders in education
Engage in critical conversations about issues affecting women
Meet with mentors to develop action plans
Participate in role-plays related to real world job scenarios.
WIELS invites attendees from all sectors involved in educational leadership. Appalachian students are also welcome.
The registration fee for Appalachian students is $75.00, and students must show a valid AppCard at check-in.
The registration fee for all others is $150 by September 8, 2017 or $200 after that date.
REGISTER NOW or learn more. Please direct questions to: Dr. Precious Mudiwa, WIELS Executive Director or Dr. Roma Angel, WIELS Associate Executive Director.
About the Keynote Speakers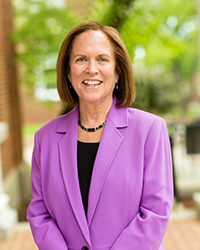 Dr. Jane K. Fernandes, President of Guilford College
Fernandes, who was recognized as one of the 20 most interesting college presidents by The Best Schools, a leading resource for campus and online education, is in her third year leading Guilford College, and its ninth president. In addition, she is the first deaf woman to lead an American college or university. Fernandes' goal is guide Guilford College through curricular and administrative innovation to become further distinguished as a "small liberal arts college of distinction doing a few things splendidly." She has described three sources of inspiration that fuel pursuit of that vision: the college's world-class faculty, its powerful Quaker heritage, and its unique commitment to community service and civic engagement. Her higher education administrative career spans 30 years. Before joining Guilford, she served as provost and vice chancellor for academic affairs at the University of North Carolina at Asheville.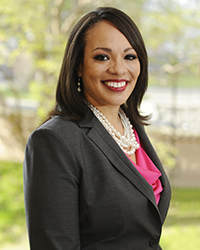 Dr. Sharon L. Contreras, Superintendent of Guilford County Schools
Contreras began her career as a high school English teacher before serving as a principal, area superintendent, assistant superintendent and chief academic officer for school districts in multiple states. In 2011, she became the first woman of color in New York State's history to serve as superintendent in one of the state's largest districts when she joined the Syracuse City School District. Under her leadership, Syracuse established 16 new career pathways for high school students, opened a school for gifted elementary students, and opened two new high schools to provide students with the opportunity to earn associate degrees in electrical engineering technology, manufacturing technology and health-related fields. Contreras was named superintendent of Guilford County Schools in 2016.
Tags: