For information relating to scholarships available only to teacher education majors, please contact:
Rebekah Saylors
RCOE Scholarship Coordinator and Accelerated Admissions Recruiter
504D College of Education
Phone: (828) 262-2663
Email: saylorsrw@appstate.edu
Are you a donor who would like to support our students? Learn more about contributing to the Reich College of Education!
Entering Freshman Scholarships in Teacher Education
A variety of scholarships are offered varying in value, merit or need-based, location based, and major specific, Freshman scholarship recipients will be required to live in the Living Learning Center and participate in service and leadership events with other future teachers, as part of the Appalachian Community of Education Scholars. Please contact Jan Stanley (828-262-7171) for application details.
Junior/Senior Scholarships in Teacher Education
To be eligible to apply for the Junior/Senior Scholarships, applicants must be full-time rising juniors or seniors and pursuing a career in education, and have at least a 3.00 GPA. Students must have a 3.00 GPA at time of scholarship award. Awards usually range from $1,000 to $5,000 per academic year; the deadline for applying is February 15. The Junior/Senior Scholarship application is to be completed and submitted directly online through RCOE Student Services in Banner Self Service.
The application will open January 15.
Graduate Scholarships
Graduate Scholarships are awarded through the graduate programs. Learn more about what each department and program offers.
Lois and Ed Reich Scholarships
Dr. Lois Arlene Weisner Reich attended ASU from 1931-1933. She taught school for 17 years and held county school administrative posts for 35 years. In 1985 the college of education was officially named the Ed and Lois Reich College of Education in honor of Dr. Reich and her husband, Dr. Edgar Reich. The Reichs dedicated their lives to helping the children of others, and their philanthropies reached into many areas, but education was always their main goal. In 1985, Dr. Lois Reich gave a generous gift of on-going support to Appalachian State University's College of Education, which was renamed in honor of Lois and Edgar Reich. The will of Dr. Lois Reich in 1997 made possible the funding of scholarships in the Reich name. Scholarship awards are made to undergraduate students in teacher education. Please apply through the Freshman Scholarship application.
SECU Appalachian Partnership
The State Employees' Credit Union Appalachian Partnership scholarship is a $1.76 million grant that assists students in our teacher education programs offered through Distance Education. The ultimate goal is for graduates of these programs to teach in their communities.
James Patterson Teacher Education Scholarship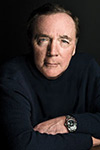 Funded by best-selling author James Patterson, as a part of our Appalachian Community of Education Scholars (ACES), the Patterson Scholarship covers tuition and related expenses. It is awarded based on financial need and the potential to become leaders in education. Each academic year since 2012-13, eight freshmen have been awarded $7,500 each. The scholarship is funded through the Patterson Family Foundation.
External Scholarships
Learn more about external scholarships for teacher education
Teacher education majors are eligible for scholarships and financial aid offered to all Appalachian students. All recipients of scholarships and financial aid should review the terms and conditions provided through the financial aid office. For further information, please contact:
Financial Aid Office
Room 265, John E. Thomas Academic Support Building
Phone: (828) 262-2190
Fax: (828) 262-2585