Dr. Hunter Boylan is the director of the National Center of Developmental Education as well as a professor in the Leadership and Educational Studies department. Dr. Andrew Koricich is an assistant professor in the Leadership and Educational Studies department.

"When we look at the reforms Florida is talking about, they have some things that may be promising but some things we need to dig deeper in to functionally before we can actually say it's better," said Andrew Koricich, an associate professor of higher education at the National Center for Developmental Education at Appalachian State University in North Carolina. "What's glaringly missing is talk about place and locale. We know these reforms are playing out in urban, suburban and rural community colleges differently."
Hunter Boylan, a professor of higher education at the Appalachian State center, said the original reform models have shown progress in student success, but the level of impact at individual colleges will naturally decline as they look less like the original.
A corequisite course that puts students in a college-level math class but only gives them one hour of extra study time in a computer lab isn't going to work as well as a corequisite course that provides a mentor or tutor who spends multiple hours with a student, Boylan said. And these differences between the types of remediation offered to students vary and often depend on how much funding and resources colleges receive. Colleges that have limited financial resources won't perform as well, he said.
"It's a problem that a number of people who are promoting this change believe one size fits all … Many of the institutions implementing some reforms or developmental education need coaching and mentoring," he said.
Koricich and Boylan, who co-wrote a recent report examining remedial education in rural community colleges, warn that the differences in college characteristics and funding should give lawmakers some pause as they consider changing remedial education policies.
Read the full story to learn more.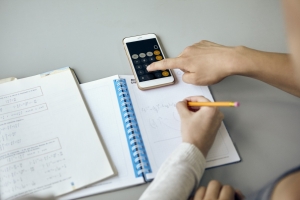 Tags: