The James Patterson Teacher Education Scholarship covers tuition and related expenses. It is awarded based on financial need and the potential to become leaders in education. Patterson, author of the best-selling Alex Cross and Women's Murder Club novels, first funded scholarships in the university's Reich College of Education in June 2012 through the Patterson Family Foundation. For the Patterson Scholars, it has turned a dream of going to college into reality.
We are honored to have the Patterson Scholars as a part of our Appalachian Community of Education Scholars (ACES).
Meet the Patterson Scholars
Meet the Patterson Scholars who plan to become tomorrow's teachers.
Patterson Scholarship makes a difference for 16 students

Patterson Scholars have been featured in Appalachian Magazine! Learn more
Do you like to read?
Patterson Scholars talk with college students about their experience with reading in school and about how they plan to encourage reading in their future classrooms. View with transcript.
Interview with Patterson Scholar, Nicole Iorio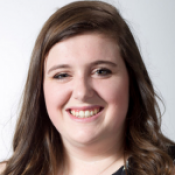 In an interview with David Jackson on November 1, 2014, which was "Education Day at the Rock," Nicole Iorio talks about her passion for Appalachian State University and her drive to be a middle school teacher.
To listen to the interview, follow the link to Appalachian State's SoundCloud page.
To listen with a transcript, follow the link to Appalachian Magazine's article.