Congratulations to the 292 Reich College of Education students named to the Spring 2023 Chancellor's List.
Chancellor's List Eligibility
Awarded to full-time students (an undergraduate student who carries 12 hours or more of coursework on which grade points are computed) who receive a grade-point average of 3.85 or higher for the current semester. Only courses earning credit toward graduation are used to determine eligibility.
Note: Students who have chosen to have privacy restrictions will not appear on these lists.
Spring 2023 Chancellor's List
| | | | | |
| --- | --- | --- | --- | --- |
| First Name | Last Name | Major | College or School | Class |
| Grace | Abbott | Birth Through Kindergarten | Reich College of Education | Senior |
| Christopher | Abernethy | Bus, Finance & Info Tech Ed | Reich College of Education | Junior |
| Raquel | Acevedo | Family and Child Studies | Reich College of Education | Junior |
| Caroline | Adams | Elementary Education | Reich College of Education | Senior |
| Daniela | Amaya | Elementary Education | Reich College of Education | Senior |
| Melanie | Andrion | Elementary Education | Reich College of Education | Senior |
| Chloe | Angell | Mathematics | Reich College of Education | Junior |
| Lauren | Apel | Elementary Education | Reich College of Education | Senior |
| Jennifer | Arias | Family & Consumer Sciences Ed | Reich College of Education | Senior |
| Ashley | Arroyo | Elementary Education | Reich College of Education | Senior |
| Christen | Baker | Elementary Education | Reich College of Education | Senior |
| Kaylie | Baker | Elementary Education | Reich College of Education | Senior |
| Annemarie | Bakos | Elementary Education | Reich College of Education | Sophomore |
| Kennedy | Ballard | Language Arts | Reich College of Education | Senior |
| Shelby | Ballard | Science | Reich College of Education | Senior |
| Cheyenne | Banister | Mathematics | Reich College of Education | Senior |
| Ziakere | Barbour | Birth Through Kindergarten | Reich College of Education | Senior |
| Kayla | Bare | Elementary Education | Reich College of Education | Senior |
| Josie | Barnes | Language Arts | Reich College of Education | Senior |
| Olivia | Bartholomew-Schoch | Elementary Education | Reich College of Education | Senior |
| Olivia | Bauer | Elementary Education | Reich College of Education | Junior |
| Morgan | Beane | Elementary Education | Reich College of Education | Senior |
| Leanna | Beard | Elementary Education | Reich College of Education | Senior |
| Emma | Bednar | Elementary Education | Reich College of Education | Senior |
| Tara | Bennett | Birth Through Kindergarten | Reich College of Education | Senior |
| Lindsey | Bentley | Elementary Education | Reich College of Education | Senior |
| Carson | Blalock | Social Studies | Reich College of Education | Senior |
| Aubrey | Blevins | Elementary Education | Reich College of Education | Junior |
| Hannah | Bobby | Elementary Education | Reich College of Education | Senior |
| Jessica | Boss | Elementary Education | Reich College of Education | Senior |
| Betsy | Bowdish | Family and Child Studies | Reich College of Education | Senior |
| Sloane | Bowen | Elementary Education | Reich College of Education | Junior |
| Austin | Boyer | Trade and Industry Education | Reich College of Education | Junior |
| Rebecca | Bretzke | Elementary Education | Reich College of Education | Senior |
| Lillie | Brock | Elementary Education | Reich College of Education | Senior |
| Gwynith | Brooks | Elementary Education | Reich College of Education | Senior |
| Lauren | Brooks | Elementary Education | Reich College of Education | Senior |
| Harmony | Brown | Elementary Education | Reich College of Education | Senior |
| Stella | Brown | Elementary Education | Reich College of Education | Senior |
| Abby | Brown | Family and Child Studies | Reich College of Education | Sophomore |
| Emma | Brown | Adapted Curriculum K-12 | Reich College of Education | Senior |
| Hannah | Buchanan | Bus, Marketing & Entrepren Ed | Reich College of Education | Senior |
| Haley | Bundy | Elementary Education | Reich College of Education | Senior |
| Alyssa | Burgess | Elementary Education | Reich College of Education | Senior |
| Anna Grace | Burns | General Curriculum K-12 | Reich College of Education | Junior |
| Julianna | Cade | Elementary Education | Reich College of Education | Senior |
| Adam | Caliri | Social Studies | Reich College of Education | Senior |
| Lizzy | Calloway | Elementary Education | Reich College of Education | Senior |
| Xander | Carlson | Tech, Engineering & Design Ed | Reich College of Education | Senior |
| Sage | Carroll | Elementary Education | Reich College of Education | Senior |
| Rindie | Carter | Elementary Education | Reich College of Education | Senior |
| Justin | Carver | Workforce Leadership and Devel | Reich College of Education | Junior |
| Morgan | Caterino | Elementary Education | Reich College of Education | Senior |
| Tobin | Centamore | Math and Science | Reich College of Education | Junior |
| Alexandra | Cerreta | Adapted Curriculum K-12 | Reich College of Education | Senior |
| Indya | Champney | Elementary Education | Reich College of Education | Senior |
| Mandy | Chegash | Elementary Education | Reich College of Education | Senior |
| Rylea | Church | Elementary Education | Reich College of Education | Senior |
| Kira | Ciman | Elementary Education | Reich College of Education | Sophomore |
| Ashley | Collins | Elementary Education | Reich College of Education | Senior |
| Kellynn | Combs | Elementary Education | Reich College of Education | Senior |
| Bailey | Cook | Elementary Education | Reich College of Education | Senior |
| Kylie | Cotton | Elementary Education | Reich College of Education | Senior |
| Holden | Cotzin | Tech, Engineering & Design Ed | Reich College of Education | Senior |
| Rachel | Crawford | Elementary Education | Reich College of Education | Senior |
| Louisa | Currie | Adapted Curriculum K-12 | Reich College of Education | Senior |
| Lauren | Darnell | Elementary Education | Reich College of Education | Senior |
| Bailey | Davis | Elementary Education | Reich College of Education | Senior |
| Kaitlyn | Dixon | Elementary Education | Reich College of Education | Senior |
| Faith | Dudek | Workforce Leadership and Devel | Reich College of Education | Senior |
| Braley | Dula | Elementary Education | Reich College of Education | Senior |
| Kylie | Duncan | Elementary Education | Reich College of Education | Senior |
| Jack | Dunphey | Elementary Education | Reich College of Education | Senior |
| Destiny | Eads | Elementary Education | Reich College of Education | Senior |
| Lauren | Edelman | Elementary Education | Reich College of Education | Senior |
| Macey | Edwards | General Curriculum K-12 | Reich College of Education | Senior |
| Olivia | Edwards | Elementary Education | Reich College of Education | Junior |
| Rylee | Elder | Elementary Education | Reich College of Education | Senior |
| Brooke | Elliott | Elementary Education | Reich College of Education | Sophomore |
| Savannah | Epley | Elementary Education | Reich College of Education | Junior |
| Zoe | Evans | Social Studies | Reich College of Education | Senior |
| Lita | Fandozzi | Family and Child Studies | Reich College of Education | Junior |
| Sarah | Ferrere | Elementary Education | Reich College of Education | Senior |
| Michela | Fitton | Elementary Education | Reich College of Education | Senior |
| Caroline | Ford | Elementary Education | Reich College of Education | Senior |
| Madelyn | Ford | Elementary Education | Reich College of Education | Sophomore |
| Meredith | Forrey | Family and Child Studies | Reich College of Education | Senior |
| Jesslynn | Forsythe | Family and Child Studies | Reich College of Education | Senior |
| Leo | Fowell | Elementary Education | Reich College of Education | Senior |
| Grace | Fowler | Elementary Education | Reich College of Education | Senior |
| Sarah | Fowler | Elementary Education | Reich College of Education | Senior |
| Noah | Franklin | Elementary Education | Reich College of Education | Senior |
| Madison | Frueauf | Elementary Education | Reich College of Education | Senior |
| Katelyn | Fullbright | Elementary Education | Reich College of Education | Senior |
| Jane | Fusco | Language Arts | Reich College of Education | Senior |
| Olivia | Gaines | Elementary Education | Reich College of Education | Junior |
| Kinley | Goins | Elementary Education | Reich College of Education | Sophomore |
| Blakeleigh | Goldbach | Elementary Education | Reich College of Education | Senior |
| Madison | Goodwin | Elementary Education | Reich College of Education | Senior |
| Mary | Graham | Elementary Education | Reich College of Education | Senior |
| Gracie | Graves | Elementary Education | Reich College of Education | Senior |
| Harrison | Gray | Workforce Leadership and Devel | Reich College of Education | Senior |
| Alexis | Hall | Elementary Education | Reich College of Education | Senior |
| Cady | Haller | General Curriculum K-12 | Reich College of Education | Senior |
| Anna | Hamby | Elementary Education | Reich College of Education | Senior |
| Olivia | Haralson | Family and Child Studies | Reich College of Education | Senior |
| Madison | Hay | General Curriculum K-12 | Reich College of Education | Junior |
| Paige | Hemphill | Elementary Education | Reich College of Education | Senior |
| Ry | Hernandez | General Curriculum K-12 | Reich College of Education | Senior |
| Amber | Hill | Elementary Education | Reich College of Education | Senior |
| Jenna | Hodges | Language and Social Studies | Reich College of Education | Senior |
| Lily | Holbrook | Elementary Education | Reich College of Education | Junior |
| Sabrina | Hollifield | Elementary Education | Reich College of Education | Senior |
| Hannah | Honeycutt | Elementary Education | Reich College of Education | Senior |
| Emily | Horvath | Language and Social Studies | Reich College of Education | Junior |
| Heather | Hoy | Elementary Education | Reich College of Education | Senior |
| Allyson | Hucks | Birth Through Kindergarten | Reich College of Education | Senior |
| Sophie | Huffert | Elementary Education | Reich College of Education | Senior |
| Cloey | Huggins | Elementary Education | Reich College of Education | Senior |
| Alyssa | Hunter | Elementary Education | Reich College of Education | Senior |
| Emily | Hurd | Elementary Education | Reich College of Education | Senior |
| Noran | Hussein | Family and Child Studies | Reich College of Education | Senior |
| Charles | Ingram | Elementary Education | Reich College of Education | Senior |
| Maren | Ingram | Elementary Education | Reich College of Education | Sophomore |
| Hannah Grace | Jacob | General Curriculum K-12 | Reich College of Education | Senior |
| Amanda | Jacobs | Elementary Education | Reich College of Education | Sophomore |
| Alyssa | Jacobson | Elementary Education | Reich College of Education | Senior |
| Grace | James | Elementary Education | Reich College of Education | Senior |
| Angie | Jans | Social Studies | Reich College of Education | Senior |
| Cheyenne | Jenkins | Social Studies | Reich College of Education | Senior |
| Gabbe | Jennings | Adapted Curriculum K-12 | Reich College of Education | Junior |
| Jenessa | Johnson | General Curriculum K-12 | Reich College of Education | Junior |
| Nichole | Johnson | Elementary Education | Reich College of Education | Senior |
| Kayla | Justus | Math and Science | Reich College of Education | Senior |
| Hannah | Kanapkey | Birth Through Kindergarten | Reich College of Education | Senior |
| Lana | Kaufman | General Curriculum K-12 | Reich College of Education | Senior |
| Callie | Keehbler | Elementary Education | Reich College of Education | Senior |
| Tessa | Kelaher | Elementary Education | Reich College of Education | Senior |
| Emily | Kemper | Elementary Education | Reich College of Education | Senior |
| Katelyn | Kidd | General Curriculum K-12 | Reich College of Education | Senior |
| Sophia | King | Family and Child Studies | Reich College of Education | Sophomore |
| Bella | Knight | Elementary Education | Reich College of Education | Junior |
| Kole | Kraiss | Language and Social Studies | Reich College of Education | Junior |
| Lindy | Kuchenbecker | Elementary Education | Reich College of Education | Senior |
| Kayleigh | Laibson | Family and Child Studies | Reich College of Education | Senior |
| Ashley | Lamb | Elementary Education | Reich College of Education | Senior |
| Gracie | Lambert | Elementary Education | Reich College of Education | Junior |
| Hanna | Lampe | Elementary Education | Reich College of Education | Junior |
| Patsy | Lanier | Elementary Education | Reich College of Education | Senior |
| Abigail | Larcher | Elementary Education | Reich College of Education | Senior |
| Taylor | Larson | Language and Social Studies | Reich College of Education | Junior |
| Ashlinn | Laverty | Elementary Education | Reich College of Education | Junior |
| Kierra | Lennert | Family and Child Studies | Reich College of Education | Senior |
| Sofia | Lessler | Family and Child Studies | Reich College of Education | Junior |
| Princella | Lewis | Workforce Leadership and Devel | Reich College of Education | Junior |
| Hester Claire | Linville | Elementary Education | Reich College of Education | Senior |
| Natalie | Loyd | Elementary Education | Reich College of Education | Senior |
| Jacy | Madigan | Elementary Education | Reich College of Education | Junior |
| Gracie | Martin | Elementary Education | Reich College of Education | Senior |
| Francisco | Martinez Sr. | Social Studies | Reich College of Education | Senior |
| Grace | McClure | Elementary Education | Reich College of Education | Senior |
| Ashley | Mcdonald | Elementary Education | Reich College of Education | Junior |
| Ally | Mcentire | Elementary Education | Reich College of Education | Senior |
| Ben | McKinney | Language and Social Studies | Reich College of Education | Junior |
| Alyssa | McMasters | Elementary Education | Reich College of Education | Senior |
| Ashley | McMurray | Elementary Education | Reich College of Education | Senior |
| Montana | McPeters | Elementary Education | Reich College of Education | Sophomore |
| Gracie | Merrill | Elementary Education | Reich College of Education | Senior |
| Daisee | Mershon | Elementary Education | Reich College of Education | Senior |
| Catherine | Mitkus | Elementary Education | Reich College of Education | Senior |
| Anna | Moneyham | Language Arts | Reich College of Education | Senior |
| Melody | Montgomery | Elementary Education | Reich College of Education | Senior |
| Sarah | Moore | Elementary Education | Reich College of Education | Senior |
| Kennedy | Morrison | Elementary Education | Reich College of Education | Senior |
| Cassidy | Murphy | Elementary Education | Reich College of Education | Junior |
| Emily | Murphy | Elementary Education | Reich College of Education | Junior |
| Maeanna | Norris | Elementary Education | Reich College of Education | Senior |
| Francine | Ollila | Elementary Education | Reich College of Education | Senior |
| Adrianna | Overby | Elementary Education | Reich College of Education | Senior |
| Deondia | Owens | Birth Through Kindergarten | Reich College of Education | Senior |
| Mary | Parr | Workforce Leadership and Devel | Reich College of Education | Senior |
| Erica | Parsons | Elementary Education | Reich College of Education | Senior |
| Bianca | Patterson | Elementary Education | Reich College of Education | Senior |
| Grace | Pedigo | Elementary Education | Reich College of Education | Junior |
| Meaghan | Pell | Birth Through Kindergarten | Reich College of Education | Junior |
| Sophie | Pepin | Elementary Education | Reich College of Education | Senior |
| Caroline | Perkins | Elementary Education | Reich College of Education | Junior |
| Sofia | Pertinez | Elementary Education | Reich College of Education | Senior |
| Hannah | Petersen | Family and Child Studies | Reich College of Education | Senior |
| Sydney | Philbrick | Elementary Education | Reich College of Education | Junior |
| Joseph | Phillips | Workforce Leadership and Devel | Reich College of Education | Junior |
| Megan | Plummer | Family and Child Studies | Reich College of Education | Senior |
| Rebecca | Pollard | Elementary Education | Reich College of Education | Senior |
| Kayla | Potts | Elementary Education | Reich College of Education | Senior |
| Allie-Grace | Poupore | Elementary Education | Reich College of Education | Senior |
| Merci | Price | Birth Through Kindergarten | Reich College of Education | Senior |
| Maddie | Puckett | Birth Through Kindergarten | Reich College of Education | Senior |
| Scarlett | Rackley | Elementary Education | Reich College of Education | Senior |
| Tristin | Ramsey | Adapted Curriculum K-12 | Reich College of Education | Junior |
| Leah | Reed | Elementary Education | Reich College of Education | Senior |
| Caitlin | Reid | Elementary Education | Reich College of Education | Junior |
| Tess | Reinhart | Elementary Education | Reich College of Education | Senior |
| Angela | Reyes Garay | Elementary Education | Reich College of Education | Senior |
| Ella | Rich | Family and Child Studies | Reich College of Education | Senior |
| Kali | Robbins | Elementary Education | Reich College of Education | Junior |
| Samantha | Roberts | Elementary Education | Reich College of Education | Senior |
| Alec | Rogers | Language and Social Studies | Reich College of Education | Junior |
| Athena | Ross | Elementary Education | Reich College of Education | Senior |
| Beth | Russell | Elementary Education | Reich College of Education | Senior |
| Allie | Schmidt | Elementary Education | Reich College of Education | Junior |
| Marlee | Schneider | Elementary Education | Reich College of Education | Senior |
| Sarah | Schwartz | Elementary Education | Reich College of Education | Senior |
| Autumn | Scruitsky | Elementary Education | Reich College of Education | Senior |
| Hadley | Seifert | General Curriculum K-12 | Reich College of Education | Junior |
| Emily | Sentner | Elementary Education | Reich College of Education | Senior |
| Haylie | Sepulveda | Elementary Education | Reich College of Education | Senior |
| Katie | Service | Elementary Education | Reich College of Education | Junior |
| Julianna | Shafer | Language and Social Studies | Reich College of Education | Junior |
| Haley | Sharpe | Language and Social Studies | Reich College of Education | Sophomore |
| Renee | Sharpe | Elementary Education | Reich College of Education | Senior |
| Tori | Shore | Elementary Education | Reich College of Education | Senior |
| Annabelle | Shore | Family and Child Studies | Reich College of Education | Senior |
| Erin | Simpson | Family and Child Studies | Reich College of Education | Senior |
| Emma | Singleton | Elementary Education | Reich College of Education | Junior |
| Mackenzie | Slater | Elementary Education | Reich College of Education | Senior |
| Alli | Smith | Family and Child Studies | Reich College of Education | Senior |
| Anna | Smith | Elementary Education | Reich College of Education | Senior |
| Kelcey | Smith | Elementary Education | Reich College of Education | Senior |
| Morgan | Smith | Elementary Education | Reich College of Education | Senior |
| Claire | Spake | Adapted Curriculum K-12 | Reich College of Education | Senior |
| Rylie | Spencer | Elementary Education | Reich College of Education | Senior |
| Claire | Stansberry | Elementary Education | Reich College of Education | Senior |
| Shuler | Stemper | Elementary Education | Reich College of Education | Senior |
| Sydney | Stewart | Elementary Education | Reich College of Education | Senior |
| Amelia | Stockwell | Elementary Education | Reich College of Education | Senior |
| Cara | Stortz | Elementary Education | Reich College of Education | Senior |
| Madison | Stovall | Elementary Education | Reich College of Education | Sophomore |
| Jake | Stroud | Workforce Educ and Development | Reich College of Education | Senior |
| Katherine | Sullivan | Elementary Education | Reich College of Education | Senior |
| Abby | Swanner | Elementary Education | Reich College of Education | Senior |
| Madison | Swink | Elementary Education | Reich College of Education | Senior |
| Becca | Sykes | Elementary Education | Reich College of Education | Senior |
| Syd | Taschke | Elementary Education | Reich College of Education | Senior |
| Austin | Taylor | Tech, Engineering & Design Ed | Reich College of Education | Junior |
| Dixie | Taylor | Birth Through Kindergarten | Reich College of Education | Junior |
| Sydney | Taylor | Elementary Education | Reich College of Education | Senior |
| Joshua | Teeters | Elementary Education | Reich College of Education | Senior |
| Jillian | Thomas | Elementary Education | Reich College of Education | Junior |
| Mady | Thomas | Elementary Education | Reich College of Education | Senior |
| Tory | Thompson | Elementary Education | Reich College of Education | Senior |
| Allison | Tippin | Elementary Education | Reich College of Education | Senior |
| Lauren | Tolley | Family and Child Studies | Reich College of Education | Senior |
| Milene | Trejo | Elementary Education | Reich College of Education | Senior |
| Isabelle | Trew | Elementary Education | Reich College of Education | Senior |
| Keegan | Umansky | Elementary Education | Reich College of Education | Senior |
| Kaitlyn | Underwood | Elementary Education | Reich College of Education | Junior |
| Thomas | Urbaniuk | Elementary Education | Reich College of Education | Junior |
| Diana | Vences Morales | Elementary Education | Reich College of Education | Senior |
| Ashelyn | Vinsel | Elementary Education | Reich College of Education | Senior |
| Addison | Voelker | Elementary Education | Reich College of Education | Senior |
| Rachel | Vondervor | Family & Consumer Sciences Ed | Reich College of Education | Senior |
| Anna | Wagoner | Family & Consumer Sciences Ed | Reich College of Education | Senior |
| Megan | Wagoner | Elementary Education | Reich College of Education | Senior |
| Savannah | Walker | Elementary Education | Reich College of Education | Senior |
| Rachel | Walker | Elementary Education | Reich College of Education | Senior |
| Ashley | Wallace | Workforce Leadership and Devel | Reich College of Education | Junior |
| Tatum | Ward | Elementary Education | Reich College of Education | Senior |
| Kylie | Warford | General Curriculum K-12 | Reich College of Education | Senior |
| Michaela | Waters | Elementary Education | Reich College of Education | Junior |
| Amber | Watson | Elementary Education | Reich College of Education | Senior |
| Peighton | Watson | Elementary Education | Reich College of Education | Senior |
| Emma | Weeber | General Curriculum K-12 | Reich College of Education | Junior |
| Becca | Welch | Elementary Education | Reich College of Education | Junior |
| Mackenzie | Westmoreland | Elementary Education | Reich College of Education | Senior |
| Maddie | Wheeler | Elementary Education | Reich College of Education | Senior |
| Irma | Whelan | Birth Through Kindergarten | Reich College of Education | Junior |
| Kaitlyn | Whisnant | Family and Child Studies | Reich College of Education | Senior |
| Olivia | Whitaker | Elementary Education | Reich College of Education | Senior |
| Ragan | White | Elementary Education | Reich College of Education | Senior |
| Kacie | Whitley | Elementary Education | Reich College of Education | Senior |
| Lillian | Wiener | Elementary Education | Reich College of Education | Junior |
| Anna | Wilkie | Elementary Education | Reich College of Education | Sophomore |
| Averi | Wilson | Elementary Education | Reich College of Education | Senior |
| Savannah | Wilson | Adapted Curriculum K-12 | Reich College of Education | Senior |
| Maya | Winterhoff | Elementary Education | Reich College of Education | Sophomore |
| Graylyn | Wood | Adapted Curriculum K-12 | Reich College of Education | Senior |
| Hannah | Wood | Elementary Education | Reich College of Education | Senior |
| Abby | Wordsworth | Elementary Education | Reich College of Education | Senior |
| Maddie | Worth | Elementary Education | Reich College of Education | Junior |
| Martina | Ycaza | Elementary Education | Reich College of Education | Senior |
| Lauren | Young | Adapted Curriculum K-12 | Reich College of Education | Junior |
| Jake | Zaffuto | Elementary Education | Reich College of Education | Sophomore |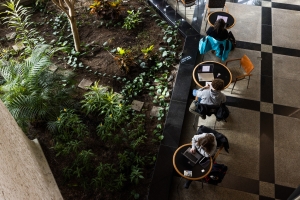 Tags: