Carrie Afanador has been appointed the Interim Director of Clinical Education for the Reich College of Education's Office of Field Experience. Prior to this appointment, Afanador served as the Clinical Internship Coordinator.
Afanador will oversee clinical education in the college of education, this includes early field experience, methods-based internships, and student teaching both in North Carolina and abroad.
She has taught English, Spanish, and religion from preschool through university level. Afanador has a B.A. in English and teaching English as a second language from Cedarville University, and an M.A. in theological studies from Southwestern Seminary.
When asked why App State, Afanador exclaimed, "We are FIRST!"
"Our students are well prepared to step into classrooms across the state, the nation, and the world; it is exciting to be part of such good work," she added.
"I am most excited about getting students back into classrooms, face to face in schools," said Afanador. "This is the reason we are preparing students academically - so that they can step into these spaces and make a difference."
Afanador enjoys hiking, cooking, reading, kayaking, and traveling. "I've worked for the Chinese government teaching in their school of espionage (and didn't find out until after the fact!), traveled in the Amazon jungle, and spent New Year's on the Great Wall of China."
"Oh, and I like black licorice, and I still can't drive a stick shift," she added.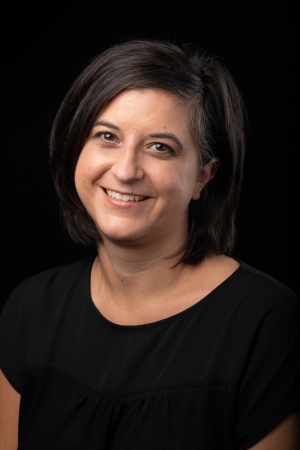 Tags: