Dr. Alisha Ellis has joined the Reich College of Education's (RCOE) Office of the Dean as the Director of Clinical Education.
Ellis will oversee clinical education in the college of education, including early field experience, methods-based internships, and student teaching both in North Carolina and abroad. She will also serve as the edTPA coordinator.
"I look forward to partnering with P-12 districts, Appalachian State University faculty and staff, and teacher candidates to prepare the next generation of educational leaders," said Ellis. "App State is a leader in producing outstanding educators for this state, and I am thrilled to be a part of the 'First For Teaching' team."
Ellis joins the RCOE with over 21 years of experience in various North Carolina school systems. She has served as a classroom teacher, library media coordinator, district instructional technology coordinator, director of curriculum support, and director of secondary education.
As an alumna, Ellis is excited to return to App State. She earned a Bachelor of Science in elementary education and a Master's of Library Science both from Appalachian State University and her Ed.S. and Ed.D. in educational leadership from Wingate University.
"As a first-generation college student, App State challenged me to be my best self and provided memorable learning opportunities," said Ellis. "I have a passion for teaching and learning and a commitment to student success, which all began at App State."
Her commitment to App State extends to her family. Ellis is married to an App State alum, and they have three children together - two daughters and a son. Her oldest daughter is also an App State alumna. "We have started our own Appalachian tradition!"
Ellis's hobbies include reading, hiking, traveling to new places, and attending concerts and festivals.
"I'm currently working on my passport through the North Carolina state parks," she added.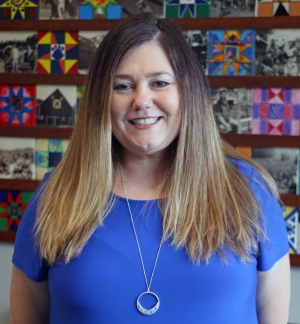 Tags: