Amanda Worley (née Bridges), originally from Black Mountain, North Carolina, graduated in 2001 with a B.S. in special education and in 2003 with a M.A. in special education. She received her Ed.S. in Educational Leadership and her Ed.D. in Educational Leadership from Wingate University.
Currently, Worley is an assistant principal for Newton-Conover City Schools in Conover, North Carolina. Her school serves students ages 3 to 22, grades pre-K through high school.
"I learned to be a leader for life by attending Appalachian State University."
"All students have an intellectual disability, and their needs are met through an individualized IEP. We also serve a NC Pre-K classroom of 18 students," said Worley. "We have 12 exceptional teachers, 24 teacher assistants, a physical education teacher, two occupational therapists, two physical therapists, two speech therapists, a full-time nurse, a guidance counselor and a social worker. Music and art are provided weekly by outside services."
Impacting Education in Her Community
Worley is making an impact on education in her community.
"I am constantly sharing the great things our school is doing on twitter, facebook, and our district newspaper," said Worley. "We hold open houses for the community to come in the building to see our school. We host yearly a 5K, Bikers Run, and fall event along with several smaller events for the community throughout the school year."
Why Appalachian
"I chose Appalachian State because of the size of the school. Being a medium to small size school, I could still have the feeling that I was a part of something and not just a number on campus," said Worley.
"I learned by visiting that App State was personal and most classes were smaller, Allowing for an actual relationship with professors," she continued. "Appalachian expected a well rounded student, so I could not be single tracked, and I knew I would be provided many opportunities to expand, try new things."
"Lastly, I chose Appalachian because the school is progressive, diverse, and an accepting university. By attending this school and getting involved, I was placed outside my comfort zone through everything that was happening on campus, and I become a better person because of those experiences," noted Worley. "I learned to be a leader for life by attending Appalachian State University."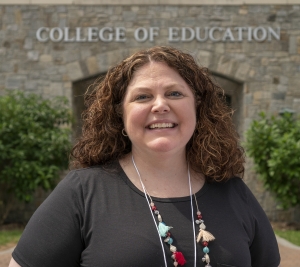 Tags: