Ann Grogan (née Furr), from Hudson, North Carolina, graduated in 2019 with a B.S. in career technical education with a workforce education and development concentration. Currently, she works for the North Carolina Department of Commerce's Division of Workforce Solutions as a career advisor.
As a career advisor, Grogan assists customers with career planning and assessments, mock interviews, and resume writing skills. She also facilitates events and workshops in person and virtually.
Grogan also represents her local office as a frontline staff in the field to come up with new ways and innovative ideas to enhance their services through the improvement team, "Innovative Solutions."
In addition to her degree, Grogan is certified through the National Career Development Association as a career services provider.
"Appalachian's CTE program was one of the best experiences, and I value the experiences that I have had," said Grogan. "The professors are experts in their fields, and I gained so much knowledge and skills from each of them."
"It has been a pleasure taking courses through App State Online. I would recommend the program to anyone wanting to further their education."
COVID-19 forced many agencies to move to remote operations. "I saw my agency go from only in-person services to online services very quickly," noted Grogan. "It is amazing how the courses I had at Appalachian prepared me to be able to transition to remote working and virtual services with ease."
"I am thankful for all the professors and everyone else that helped me through this program," she added.
Impacting Education in Her Community
Grogan is making an impact in her community by helping others reach their career goals. This can be as simple as assisting someone on how to use the computer or as complex as creating career action plans with short-term and long-term goals for someone wanting to obtain employment, change jobs, or go back to school.
"I totally understand that sometimes it is about timing as well as circumstances for that person," she noted.
"Our workforce is an integral part of our communities, and I am impacting education in the community by using every chance I get to educate participants in topics related to workforce and career education," she added.
"Seeing the success stories of those I support gives me a great sense of honor to have been able to pursue such a meaningful career in workforce ed.," said Grogan.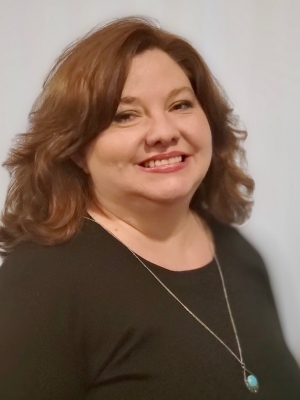 Tags: