Cassondra Macleod, originally from Huntersville, North Carolina, graduated in 2013 with a B.S. in family and consumer sciences and a B.S. in apparel design and merchandising.
Cassondra is employed as a CTE teacher for Lincoln County Schools in Denver, North Carolina. She teaches 9th to 12th grade students in the areas of apparel, interior design, foods & nutrition, personal finance, parenting & child development, and fashion merchandising. She is also currently part of the School Improvement Team for her school.
"I chose Appalachian because it was one of few schools to carry FCS Ed, has an amazing education program, and I really loved the mountain atmosphere. When I visited App in high school I just knew that's where I was meant to be!"
Impacting Education in Her Community
Cassondra is making an impact on education in her community. She partners with the State Employees' Credit Union Bank in her area to teach her students about the "Reality of Money". The focus is on the importance of budgeting.
She has also helped start the Hands of Hope Club at her high school. Students team up with the Charlotte Ronald McDonald house to help give back and make cookies/meals for those currently going through family hard times and needing to be near the hospital.
Cassondra is proud to be an Appalachian Alumni and looks forward to working as a mentor this year with future teachers.
Related story: MacLeod receives Feezor Scholarship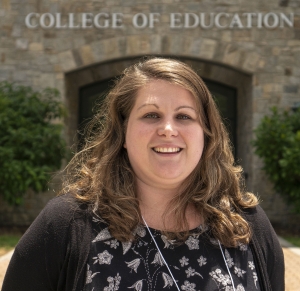 Tags: