Donna Pyatt, originally from Marion, North Carolina, graduated in 2003 with a B.S. in elementary education and in 2015 with a M.A. in higher education. Currently, she is a third grade teacher for McDowell County Schools in Marion, North Carolina. She has also taught second, fourth, fifth, and sixth grades.
Pyatt was a Kenan Fellow, which is the largest STEM-focused teacher leadership program in North Carolina, recipient for the 2019-2020 academic year.
"Through this experience, I was able to spend three weeks in a local industry setting where I learned how to merge the work setting with real-world learning in the classroom," noted Pyatt. "Higher-order thinking skills and collaboration are a part of the everyday classroom setting, which provides the skills needed to be successful in life. Students are stewards of the earth and the community."
"It was an honor to earn both my undergraduate and masters degrees at Appalachian. When my heart led me down the path of education, I knew Appalachian was the best choice for my preparation to teach. From the earliest days as Appalachian Training School for Teachers, Appalachian has been known for their excellence in education. Because I attended the university as an adult learner, the distance learning programs afforded me the opportunity to work and care for my family while earning both my bachelors and masters degrees closer to home. I studied with the greatest professors and even now continue to learn from them. I remain thankful for the time spent with the professors and colleagues from Appalachian."

In November 2020, Pyatt was awarded the North Carolina Science Teachers Associate District Eight Elementary School Outstanding Science Teaching Award. This award is presented to recognize excellence in science teaching in North Carolina, to teachers who exemplify excellent, creative, innovative teaching of science.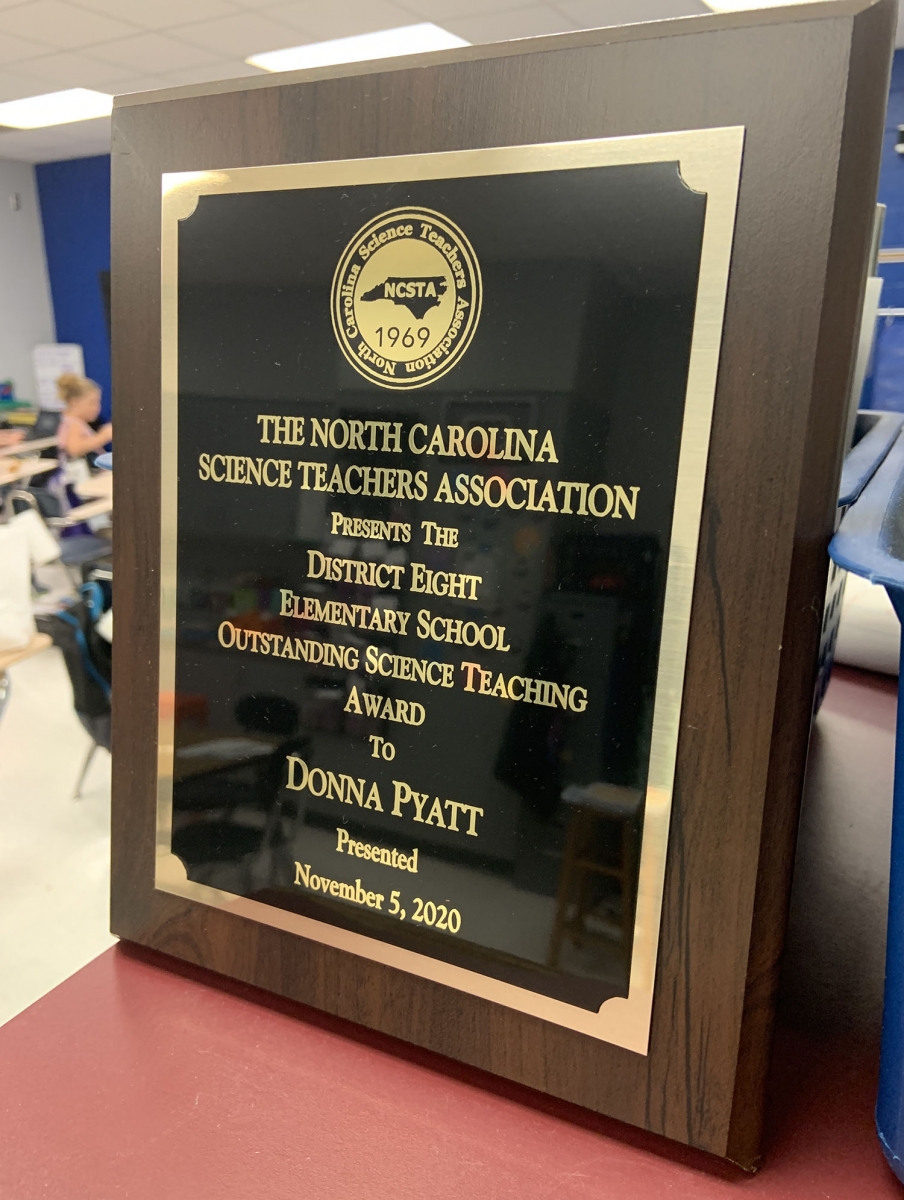 Pyatt was honored to receive the award. "Being recognized by my peers is rewarding on many levels," she said. "This award inspires me to continue learning and incorporating STEM practices into every aspect of my teaching."
Impacting Education in Her Community
Pyatt is making an impact on education in her community with project-based activities, making students the owners of their learning. "Through these activities, students collaborate with each other strengthening their soft skills necessary to be successful in later years," said Pyatt.
After reading the book Balloons Over Broadway, students completed a project of building their own float for the Macy's Day Parade. "Through research, students discovered the harmful effects of balloons in the environment," said Pyatt. "This guided the students to create their floats using only recycled products that would be more environmentally friendly than balloons or balloon material."
Pyatt has received many grants to provide these project-based learning opportunities to her classroom.
One of the Donors Choose grants has provided her classroom with the classroom critter, Cruella. "This curly-haired tarantula has been a valuable part of our daily learning," noted Pyatt. "Students use research to learn more about her behaviors while applying the scientific principles learned in the classroom."
The Bright Ideas Education Grant program awarded funding for a 3D Sandbox. "This product helps students understand the flow of water in a particular landform and how it can affect the land," said Pyatt. "They are also able to gain hands-on experience with mapping and topography through interactive play."
Pyatt has also partnered with the local 4-H agency for a classroom project on embryology. "Students learn about the life cycle of animals and are able to use this information in a hands-on learning experience hatching chickens in the classroom," she noted.
"Through this activity, students are responsible for documenting temperature and humidity," Pyatt continued. "Part of this process includes the daily rotation of the eggs to ensure a successful hatch. We have also partnered with 4-H for the National Youth Science Day bridging community and the classroom."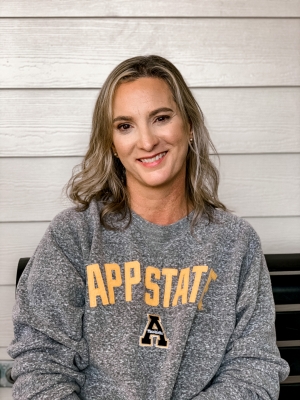 Tags: