Kelly Johnson (née Riddle), originally from Mount Airy, North Carolina, graduated in 2002 with a B.S. in elementary education. In addition, she received her National Board for Professional Teaching Standards certification in 2008. (Pictured with her son, Charlie, at Tweetsie Railroad. Photo submitted)
"When I visited Appalachian State University as a senior, I felt like I was coming home. Surrounded by beautiful mountains and placed in the quaint, small town of Boone, App State made me feel comfortable and welcomed. I also knew App's reputation as being the best school for education majors. Luckily, I received a Teaching Fellows Scholarship and the program placed me at my first choice: Appalachian! I am forever grateful for the experiences with students and staff at Appalachian."
Currently, Kelly is a STEAM (science, technology, engineering, art, and math) teacher and facilitator for Mount Airy City Schools in Mount Airy.
In 2013, Mount Airy City Schools began STEAM, and Kelly was hired to head the kindergarten, first, and second-grade implementation. She developed and created hands-on, problem-based units that centered around North Carolina's science and math standards for each grade level.
Then, she aligned technology, engineering, and art projects that were educational and fun for their little learners.
Impacting Education in Her Community
Kelly is making an impact on education in her community.
Twice yearly, she leads Innovation Days at Bruce H Tharrington Primary School in Mount Airy, where community business and industry leaders share how their business works with the students.
These events highlight STEAM education and character skills that are beneficial in their working environment. "My students and teachers LOVE Innovation Days," noted Kelly.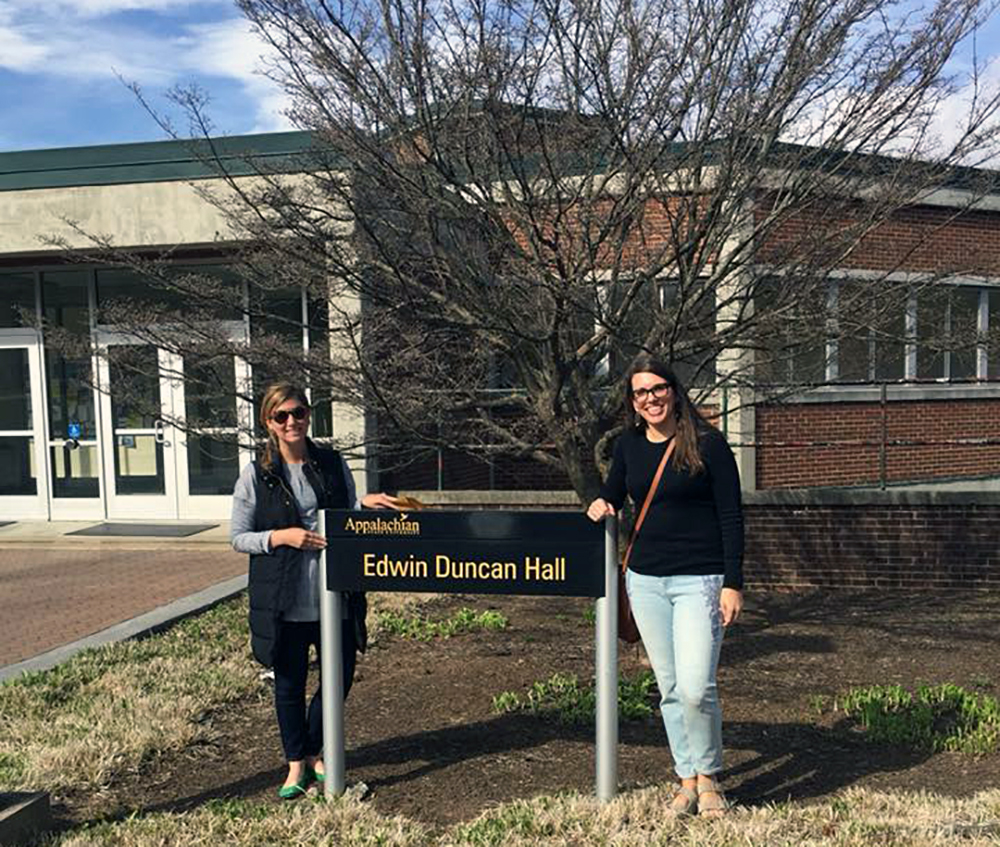 Kelly visits the campus of Appalachian with friend and coworker, Eve Trotter. Photo submitted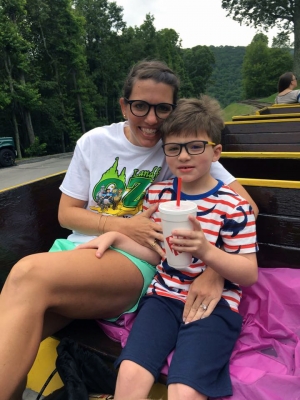 Tags: