Kelsey Agar originally from Lexington, North Carolina, graduated from Appalachian State University's Reich College of Education with a bachelor's in English Secondary Education in 2014. For the past four years, she has been employed as a 10th-grade English Teacher at Mooresville High School (MHS) in Mooresville, North Carolina.
I am incredibly grateful for the experience I had during my time at Appalachian. The professors I had - Jeff Goodman, Mark Vogel, and Elaine O'Quinn among others - have profoundly impacted my effectiveness in the classroom, and more than anything, they showed me that a good teacher never stops learning.
One class that has been both a learning experience for Agar and a joy to teach is World Literature.
Much of what I teach in World Literature encourages students to step out of their comfort zones and do something if they want to make the world a better place.
Because she is asking her students to step outside of their comfort zones, Agar wants to do the same. As part of her professional development, she is hoping to fulfill an ambition to learn more about different education systems, cultures, and to help develop local communities by training teachers in Tanzania.
Why Tanzania?
Agar shared that she wanted to travel to Africa because she does not feel that she knows enough about African history or culture. She teaches several books that are set in Africa; therefore, a personal experience would enhance her knowledge as well as bring relatability and relevance to the material she teaches.
She discovered that fellowships were offered through Limited Resource Teacher Training (LRTT) in Uganda, Ghana, Rwanda, and Tanzania.
I know someone who spent a lot of time in Tanzania as a kid. Hearing about her experiences sparked my interest in the country.
According to Agar:
Teachers in Tanzania face incredible challenges such as under-funded training, few resources in their classrooms, and low attendance rates of students. Many schools in the country do not receive adequate funding, and their teachers do not receive enough training.
This summer, Agar is planning to travel to Tanzania for one month to work closely with teachers. She will lead training workshops and help teachers improve their practice. She is excited to bring the skills she learned at Appalachian to this experience.
This is my way of practicing what I preach and leading by example.
In order to participate in this project, Agar will need to raise funds to cover flights and the placement fee as well as vaccinations and kit costs. MHS is contributing to the cost and Agar has set-up a GoFundMe page for additional fundraising.
If you would like to learn more, please contact Agar directly at kelseyagar@mgsd.k12.nc.us. While in Tanzania, she plans to blog about her experience for the Mooresville Graded School District website and newsletter.
About Limited Resource Teacher Training Fellowships
An LRTT Fellowship is a professional development programme bringing together teachers from economically developed countries to provide training for teachers in contexts where people live on less than $5 a day. Fellows co-facilitate effective & contextually relevant professional development for teachers. Fellowships take place outside of term time and in 10+ countries around the world. Our community of more than 850 Fellows is made up of qualified teachers who all share a passion for global education, a commitment to continual learning and personal development, and a belief that teachers are a child's greatest resource.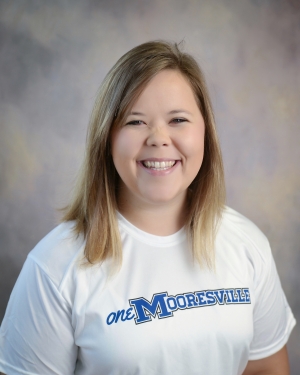 Tags: