Dr. Leslie Dula McKesson, originally from Lenoir, North Carolina, holds three degrees from Appalachian: M.A. in higher education, Ed.S. in higher education, and Ed.D. in educational leadership. She received her bachelor's degree from the University of North Carolina at Chapel Hill.
As a doctoral student, McKesson was honored to receive Appalachian's 2017 Naylor Outstanding Dissertation Award for her study "Determined to Rise: A Conceptual and Counternarrative Analysis of the Higher Education Attainment Experiences of Three African American Men."
McKesson retired from 28 years as a community college educator and administrator a little over one year ago; however, she said, "rather than 'retired' I consider myself to be 'repurposed.'"
Last August she was appointed to the North Carolina African American Hertiage Commission. This appointment was based, in part, upon her own work to preserve her family history that culminated in an award-winning book titled"Black and White: The Story of Harriet Harshaw and Squire James Alfred Dula."
She also narrated the documentary, "Dulatown," which was featured on UNC-TV last November. The documentary was produced and directed by Appalachian's University Documentary Film Services (UDFS).
"In addition to working with university students at undergraduate and graduate levels, my work with SELECT 2000 prioritizes research, education, and advocacy as a means of establishing and sustaining a racially and ethnically inclusive workforce in Burke County, where I live," said McKesson.
She also collaborates with non-profit, community-based organizations to "inform and expand the knowledge base of local citizens regarding socially relevant topics."
McKesson is on the Advisory Board for Appalachian's Women in Education Leadership Symposium. The annual event will be held virtually this October.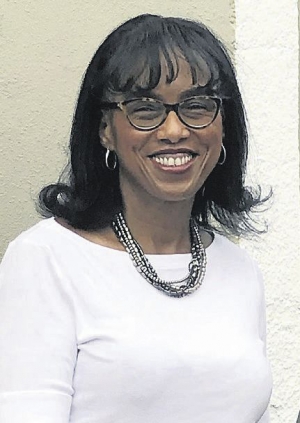 Tags: