Sarah Peatross, originally from Winston-Salem, North Carolina, graduated in 2018 with a B.S. in elementary education.
Recently, she was recognized as a "scholar-athlete", a student-athlete who graduates with a GPA of 3.0 or higher. She was a member of the women's soccer team. In addition, Sarah was announced as the winner of the Brakefield Academic Award, an honor bestowed to the student with the highest GPA. Sarah graduated with a 4.0 GPA.
"I chose Appalachian for the beautiful campus, friendly environment, and wonderful community. Knowing Appalachian's reputation of having a good education department as well as the decision to play soccer made Appalachian an easy choice."
Currently, Sarah is in her first year of teaching. She is a first-grade teacher for Winston-Salem/Forsyth County Schools at the Whitaker Elementary School in Winston-Salem, the same elementary school she attended.
She said, "One of my [current] first-grade teammates was my former fifth-grade teacher."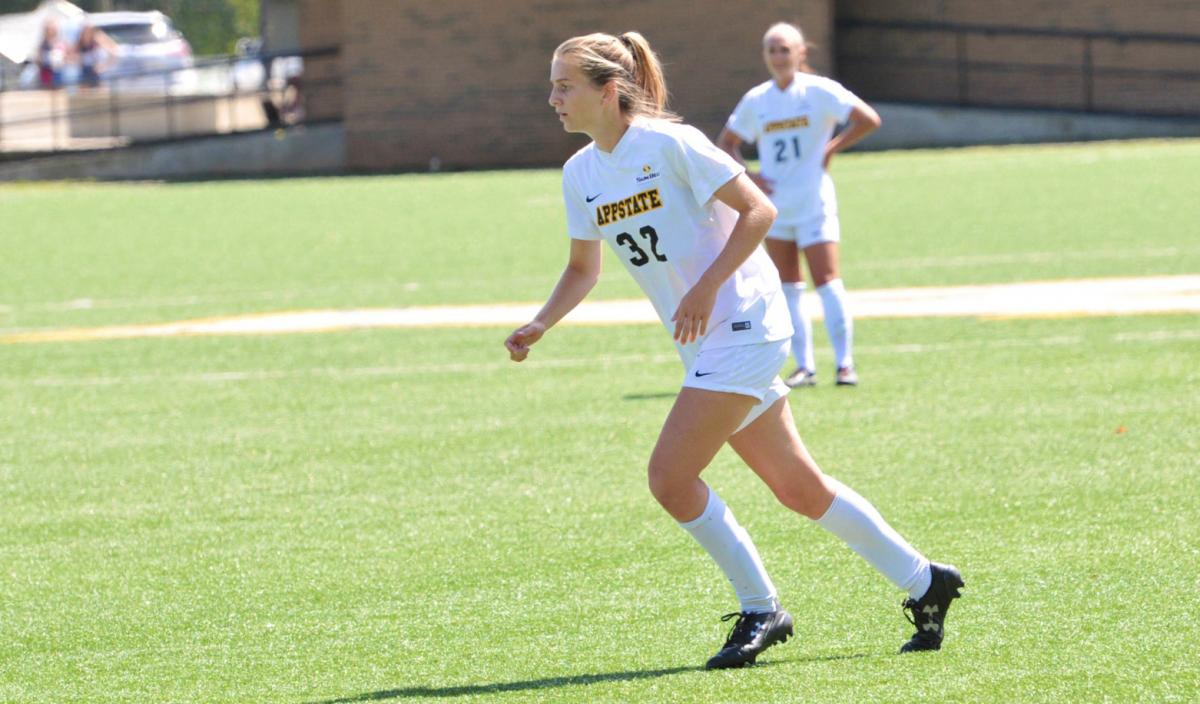 Sarah developed team-work skills as a member of Appalachian's women's soccer team - skills that serve her well in the classroom. Photo submitted.
Impacting Education in Her Community
Sarah is making an impact on education in her community.
"I do my best for my students, school, and community by placing my students' well-being above anything else," noted Sarah.
"As an educator, I am obviously expected to teach the content, but I believe the most important thing is to love and care for all students. It is my job to make sure my students understand their worth and uniqueness."
Contributed by Rebekah Saylors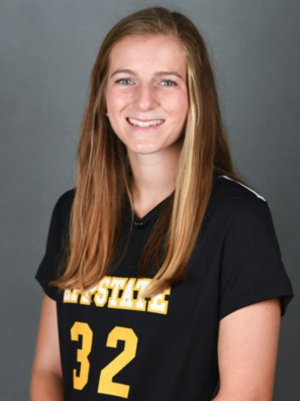 Tags: