Walker Ballard, originally from Wilmington, North Carolina, graduated in 2019 with a Bachelor of Music in Music Education and a Bachelor of the Arts in language, literature, and culture with a concentration in German. Currently, he is a band teacher at Wake County Public Schools in Rolesville, North Carolina, teaching 6th through 8th grade instrumental music.
Impacting Education in His Community
Ballard is making an impact on education in his community by "trying to provide a meaningful arts experience during this time of remote learning while striving to engage my students, through music, in thinking critically about contemporary issues that our society faces as well as problems faced by various groups throughout our shared global history."
In response to remote teaching and learning, Ballard is working with Andrew Paluszak '17, another Appalachian alum, in creating a music podcast called "Untold Music History." It began as a creative way to engage students in music and at the same time giving students a reprieve from the computer screen.
"It is a podcast for our students that explores a diverse range of composers and musicians who are not often talked about, by telling the 'untold history' of composers who are well known," noted Ballard.
He added that every episode of the podcast ends with "The music you listen to every day is influenced in some way by the music of the past...in ways that you don't yet realize."
Listen to the podcast:
Episode 1 Becoming More than Just Your Average Listener
Episode 2 Louis Armstrong and New Orleans Jazz
Episode 3 Wait...You Can Make A Career Out of This?
Episode 4 Antonin Dvorak, Spirituals, and Wide Open Spaces
Episode 5 Stephen Foster and American Folk Music
Episode 6 Latin American Music, Radio Stars, and Super Bowl 2020
Episode 7 Iz, The Queen, and The Music of Hawai'i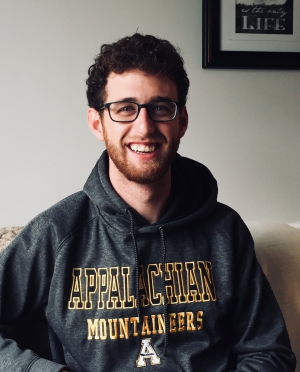 Tags: