The Reich College of Education (RCOE) presents the annual Thompson Sisters Ethics Lecture, with guest speaker, Dr. Elizabeth Bellows. The focus will be Ethics in Education: Lessons to Take With Us.
For a disability accommodation, visit odr.appstate.edu.
About the Thompson Sisters
The daughters of Moses Elkanah and Minnie Yates Thompson of Wilkes County, the Thompson sisters were Blanche T. Annas, Della T. Propst, Elizabeth (Betty) T. Nichols, Mae T. Church, Pearl T. Abernathy, Lola T. Moretz, and Pansy T. Anderson.
Betty and Lola, who received teaching degrees from Appalachian, were lifelong educators. Blanche and Della taught school for several years before becoming full-time homemakers. Mae also taught school but later founded and administered a school of cosmetology, where she instructed and nurtured many young women who were able to develop independent careers. Pearl, too, was an entrepreneur; after attending a business college, she became the owner of a large landscape nursery. Pansy was a beloved social worker.
The Thompson Sisters Ethics Lecture was established as a commitment to civic responsibility.
About Elizabeth Bellows
Bellows, an associate professor in the Department of Curriculum and Instruction, teaches teacher education and social studies methods courses in elementary and middle grades programs. She has taught undergraduate courses in secondary social studies methods, classroom management, assessment, lesson design, graduate courses in assessment and elementary mathematics methods, as well as curriculum theory in the doctoral program.
Additionally, Bellows serves as the RCOE's Faculty Fellow for Inclusive Excellence and promotes anti-oppressive and anti-racist curriculum and pedagogy reform as a coordinator on the Inclusive Excellence Team at Appalachian State University.
Before her arrival at App State in 2013, Bellows taught in Texas public schools for nine years and supervised preservice teachers for five years. She received a Ph.D. in social studies education from the University of Texas at Austin, an M.S. in elementary education from Texas A&M University at Commerce, and a B.S. in elementary education from Stephen F. Austin State University.
Bellows currently holds multiple leadership roles in regional and national organizations in her field and is co-founder of the annual Elementary Social Studies Education Summit. She has published five book chapters and her articles have been published in Contemporary Issues in Technology and Teacher Education, Social Studies and the Young Learner, The Social Educator, American Educational History Journal, Journal of International Social Studies, Social Studies Research and Practice, and Social Education. Her research involves intersections of critical social studies and teacher education, historical research as it relates to social studies education, and international inquiry about social studies education in Japan and Romania. Bellows recently co-edited a book titled Re(imagining) Elementary Social Studies Education: A Critical Reader.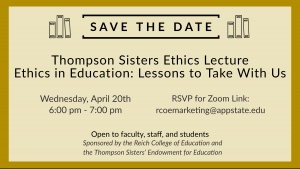 Tags: