The Reich College of Education's (RCOE) Appalachian Educators Club hosted an Inclusive Valentine's Day Dance on Friday, February 14, 2020, in the RCOE Rotunda.
The event brought together over 40 participants, including members of Appalachian's Scholars with Diverse Abilities Program, Special Olympics athletes, community members, and Appalachian Educators club members. The goal of the event was to help connect everyone with a community of future educators who are eager to build relationships.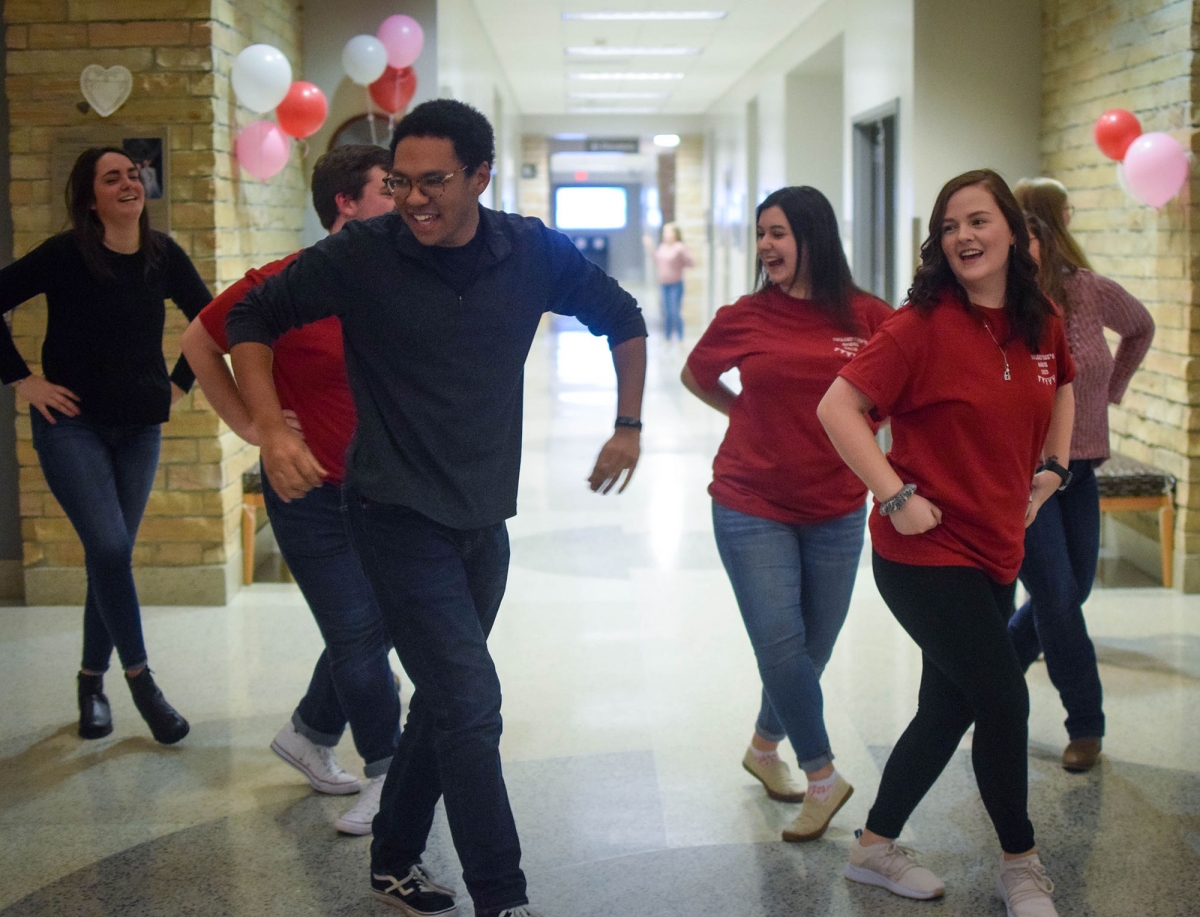 Lauren Rowe, Jenny Eure, Hudson Miller and Elizabeth Jenkins were captured breaking it down in the middle of the dance floor with some fresh moves. Photo submitted.
This annual event was organized by the club's Diverse Abilities Committee, Elizabeth (Liz) Jenkins and Andrew (AJ) Deleon. They worked hard to ensure that many students could gather together to socialize with their community, make crafts, take photos and dance the night away.
"I loved being able to build relationships with our guests and talking with them about their experiences," said junior child development: birth-kindergarten major, Jenkins. "It warmed my heart to be able to connect with them and promote inclusivity. Planning was a huge task for us as a committee but we are so passionate about it."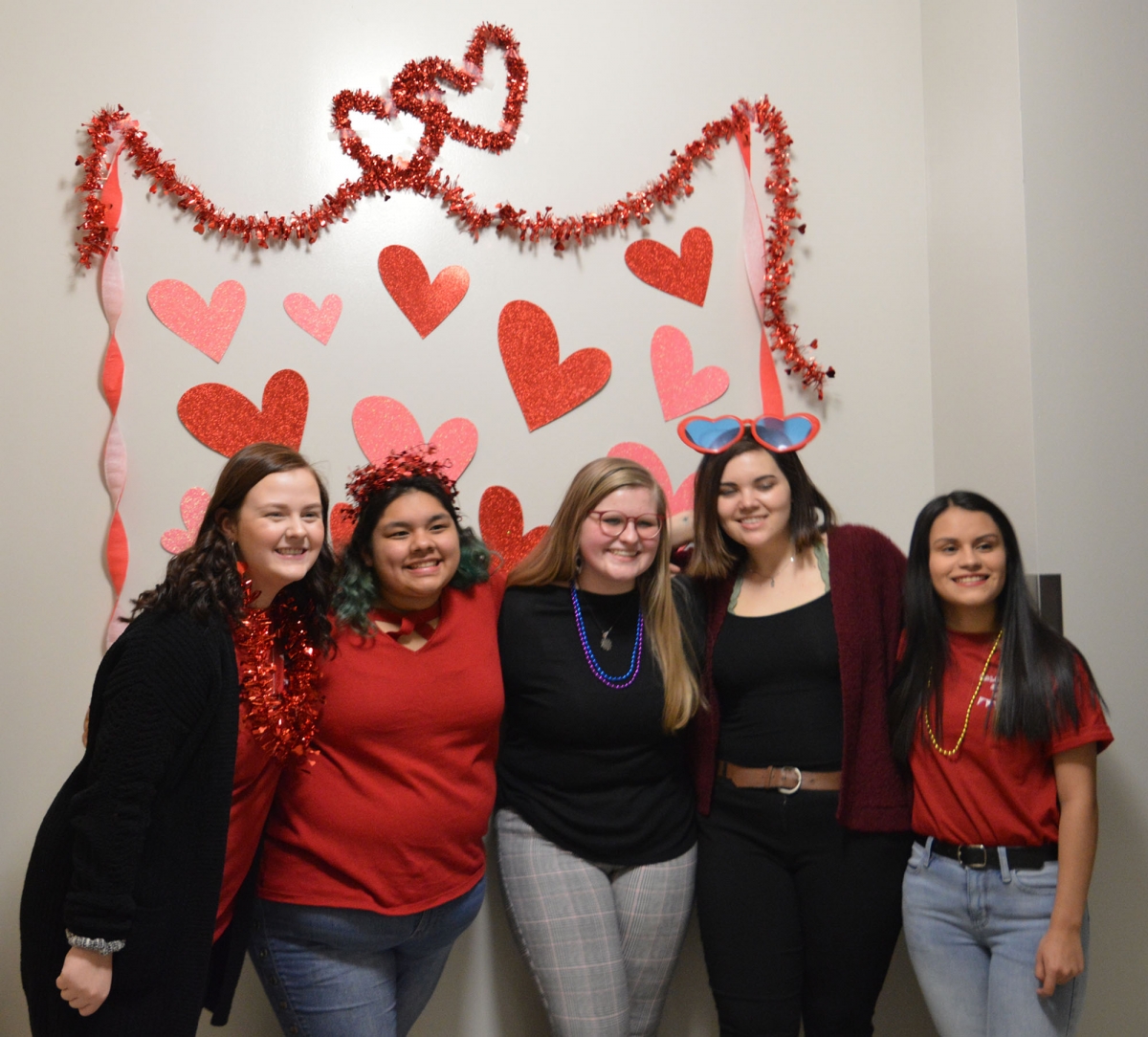 Elizabeth Jenkins, Nicole Hernandez, Carmen Crook, Jenn Cable and Kate Duran-Rivera pose for a group photo at the Valentine's Dance photo booth. Photo submitted.
Junior health and physical education major, Deleon noted, "Seeing everyone smiling and having a great time made the long hours of planning worth it."
RCOE's James Center for Student Success and Advising's Assistant Director for Student Engagement, Megan Kasper, said, "I look forward to this dance every year. Our committee chairs worked very hard to provide a well organized and fun event!"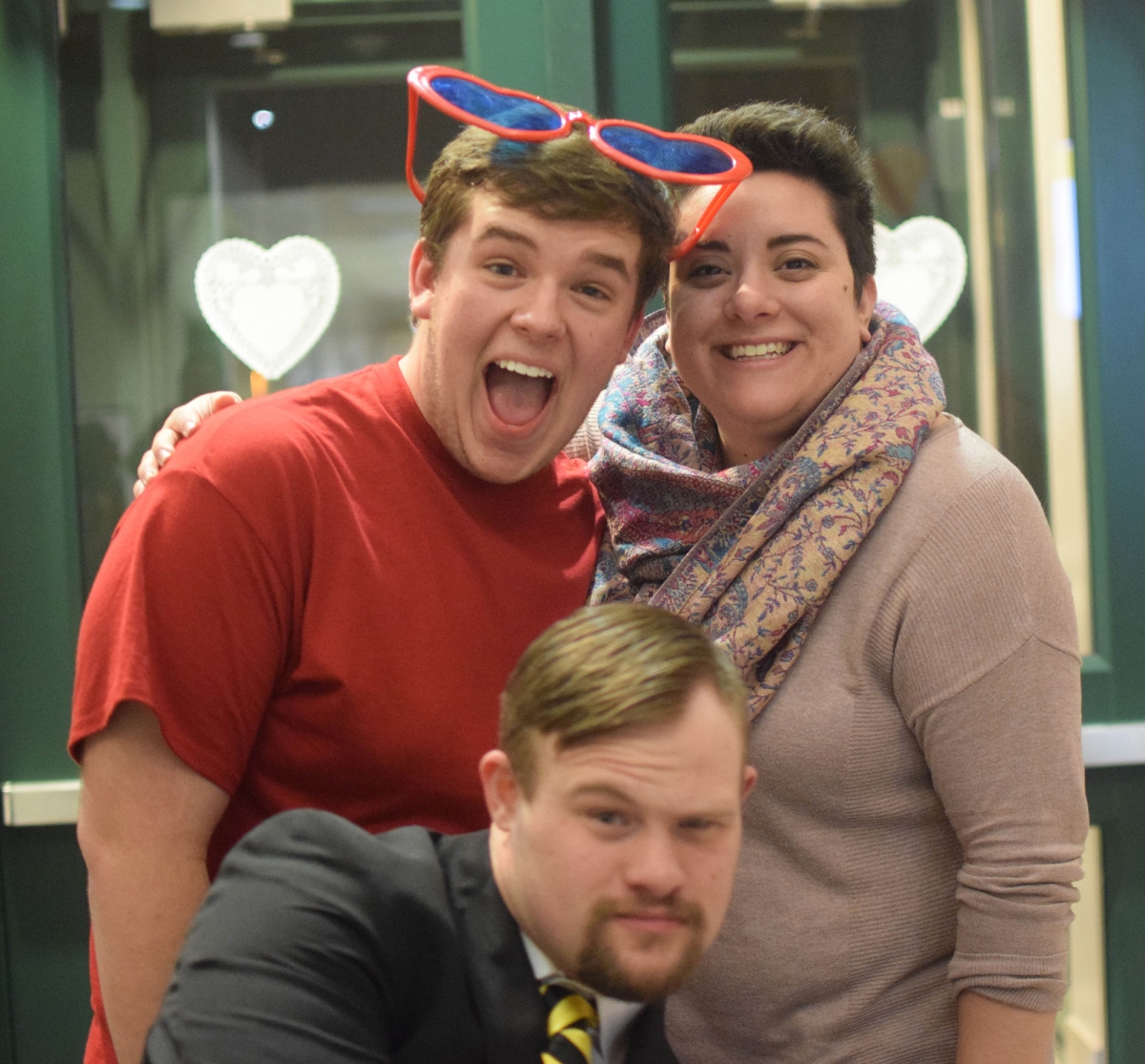 Megan Kasper, Travis Pressley and Clay Medlock all gathered around for a quick photo op to take a break from dancing. Photo submitted.
Get Involved
The Appalachian Educators Club is housed in the RCOE's James Center for Student Success and Advising and is one of Appalachian State University's largest student clubs with over 500 members. Meetings are every other Wednesday night at 5:30 pm in RCOE room 124. All students interested in education are invited to attend.
Questions? Please contact The Appalachian Educators Executive Council:
Contributed by McKenna Wild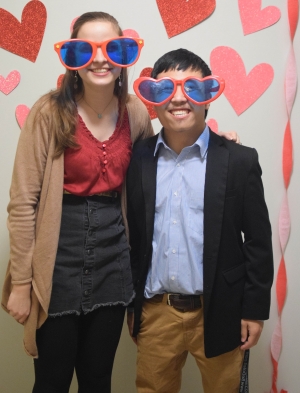 Tags: