The Appalachian State Pre-Health Conference, for students interested in pursuing healthcare professions, was held on the campus of Appalachian State University on Saturday, November 4, 2017.
The conference was organized by students for students, specifically by conference coordinator and Beaver College of Health Sciences student, Elizabeth Watson. Watson, who is from Boone, North Carolina, is a pre-med junior majoring in athletic training.
"This conference is the first of its kind at Appalachian," said Watson. "This event was an eight-month planning process and collaboration."
The conference was open to all Appalachian students as well as students from surrounding universities.
Watson recruited Appalachian faculty and regional healthcare professionals as speakers; Geri Miller (pictured) was asked to present the keynote address.
Miller is a professor in the Department of Human Development and Psychological Counseling (Clinical Mental Health Counseling Track) at Appalachian State University's Reich College of Education. She is also a Diplomate in Counseling Psychology, ABPP, Licensed Psychologist, Licensed Clinical Addictions Specialist, and Licensed Professional Counselor.
Her presentation, titled "Hope Dies Last," provided an overview of the important impact of hope, resilience and self-care on health professionals. In all, there were 25 presenters and 30 sessions, and 125 students attended the conference.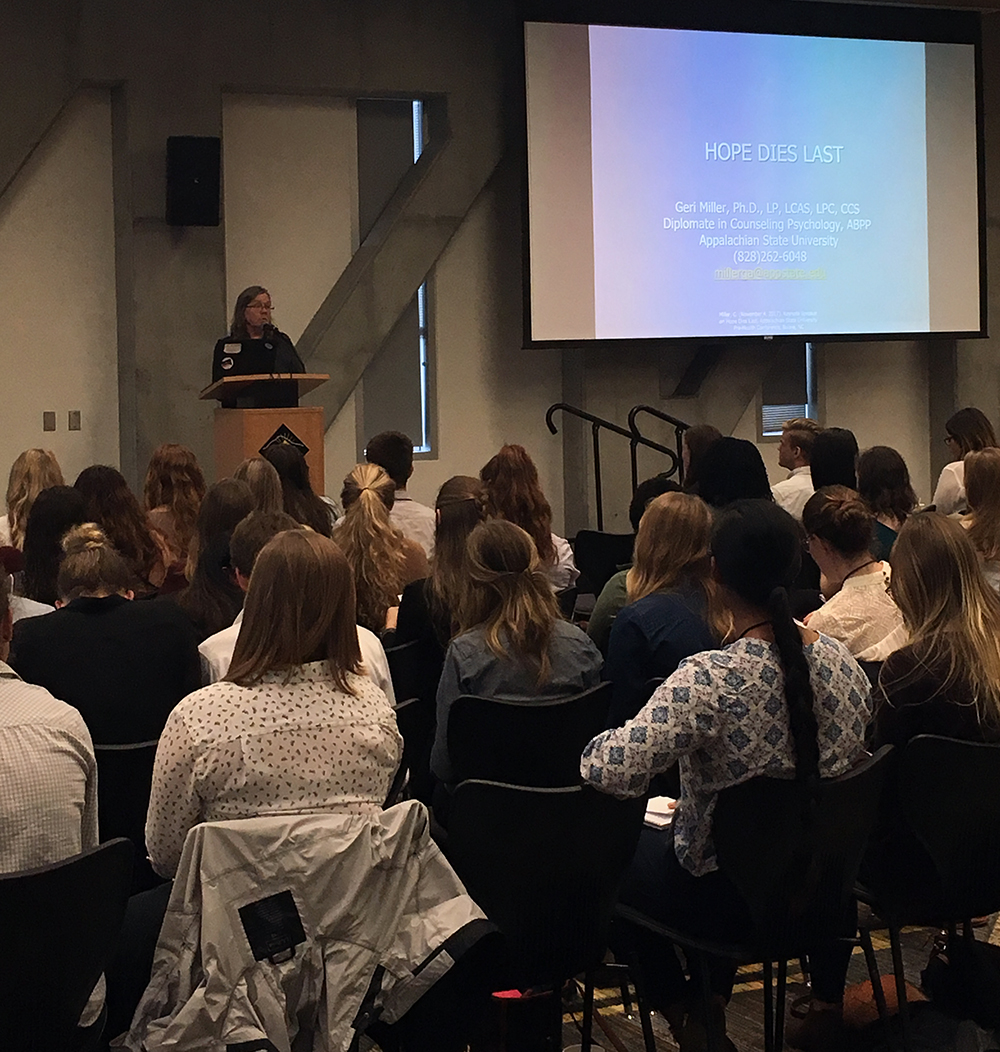 Sessions included:
Professionally orientated (including application prep, getting ready for MCAT or GRE, needed pre-requisites, etc.)
Profession-specific (presentations from doctors, dentists, physician assistants, nurse practitioners and rehab specialists),
Hands-on sessions
General interest sessions (climate change and health, healthcare reform, etc.)
"I wanted to help prepare students but also provide a time for them to learn about a topic or a profession that they did not know about. We can better prepare ourselves for our future patients with the more opportunities we take to learn along the way," said Watson.
This year's event was funded by Phi Chi Pre-Medical Society and the Health Professions Club. Watson hopes that next year's event will be "bigger and better." She would like to collaborate with additional health science clubs, increase attendance and hold the event in the new health sciences building.
Photos submitted by Elizabeth Watson.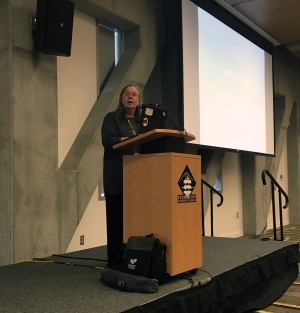 Tags: