Appalachian State University's Reich College of Education's (RCOE) Public School Partnership received a $5,000 gift from the Sun Belt Conference as part of the College Football Playoff (CFP) Foundation's Extra Yard for Teachers (EYFT) Week initiative.
The gift funded a project titled Partnership Leaders Council, an inaugural program where representatives, several of whom are Appalachian alumni, from the eleven partnership districts, as well as current education majors will receive leadership and equity training, as well as provide insight for our university on important matters in the field of education in 2020-2021.
College Football Goes the Extra Yard for Teachers
EYFT Week, held September 12-19, 2020, was an eight-day period dedicated to celebrating educators across the country, supported by the CFP Foundation and its partners. The CFP Foundations established EYFT Week in 2015 to provide an opportunity for universities, coaches and student-athletes to take part in its mission of elevating the teaching profession through inspiring and empowering educators.
The CFP Foundation provided the Sun Belt Conference with funds to support teacher-centric education initiatives in conjunction with conference activities at member institutions. Institutions had an opportunity to receive up to $5,000 to implement projects in the local community that incorporated one or more of the pillars of the EYFT Program: resources, recruitment and professional development.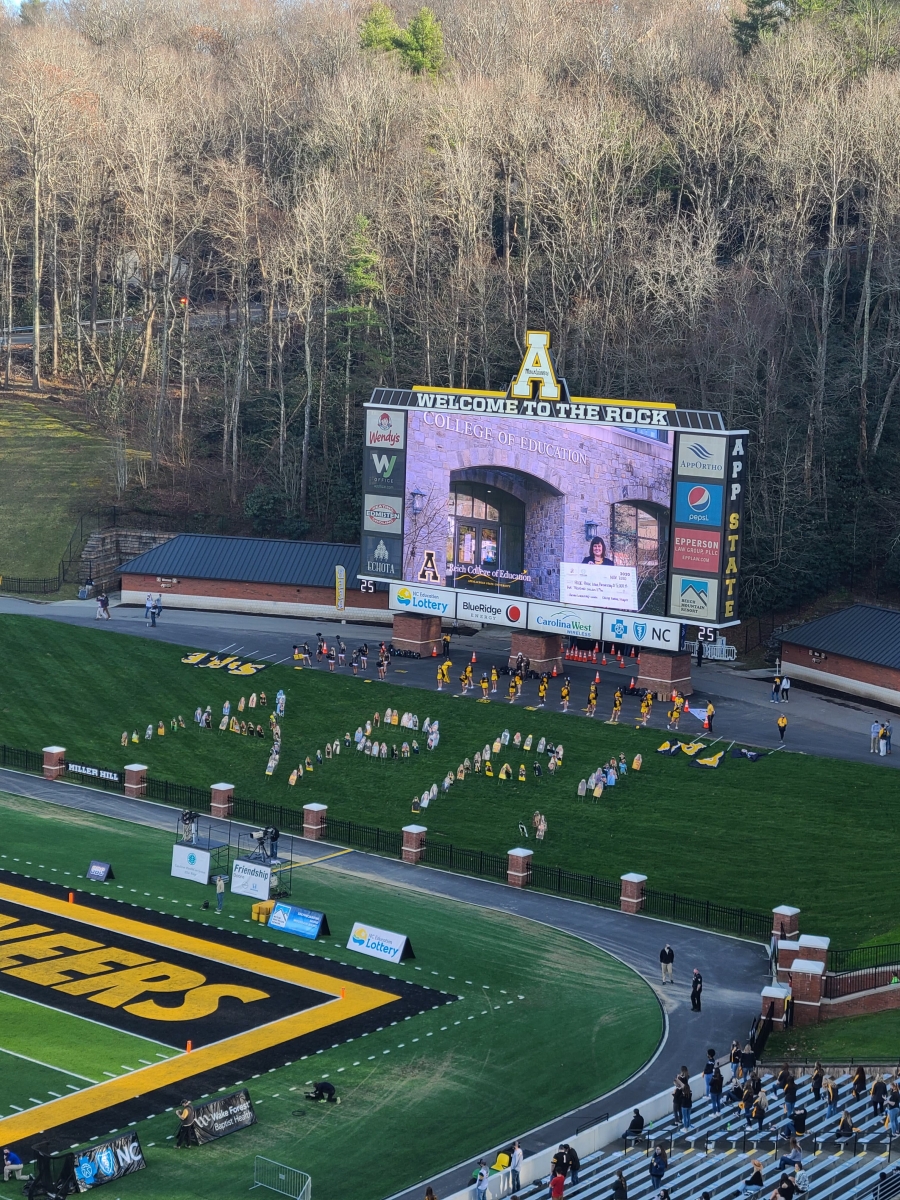 In addition, each institution was asked to designate a home game during EYFT Week to recognize the teachers associated with the initiative during the game. Appalachian selected November 14, 2020, as this date was selected as the Education Day game at Appalachian, and initially there was not a home game on either September 12 or 19.
Game Day Recognition
The Partnership Leaders Council members were recognized virtually at the November 14 App State home football game vs. Georgia State.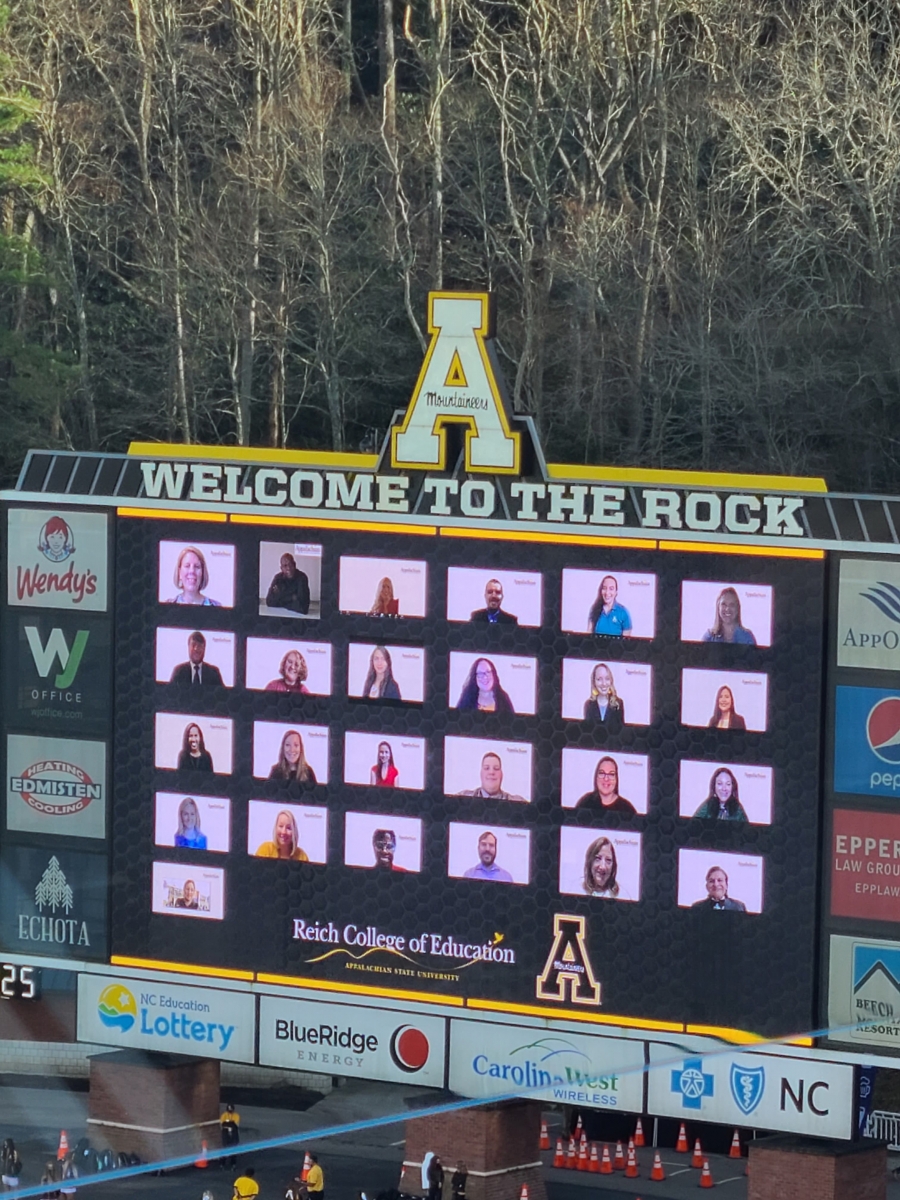 During the game, they were acknowledged virtually for their achievements and as Extra Yard for Teachers participating partners. Dr. Betsy Rosenbalm, director of the RCOE's Public School Partnership, was presented a $5,000 ceremonial check in acknowledgment of the gift that helped fund the Partnership Leaders Council Program.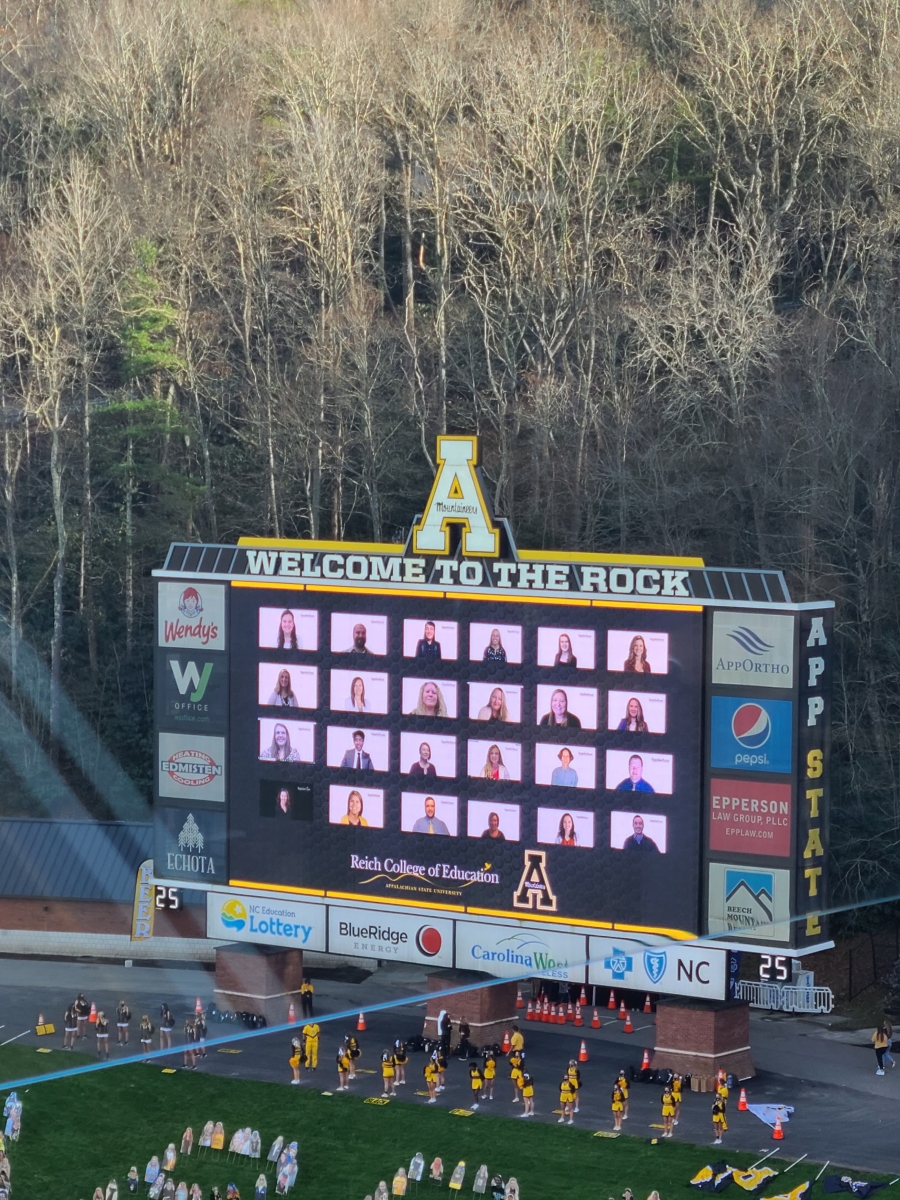 "The Public School Partnership is so excited to announce the distinguished members of our first RCOE Partnership Leaders Council," said Rosenbalm. "We have strong representation from all 11 partner districts and the Appalachian Academy at Middle Fork."
She added, "Our membership also includes 15 passionate and aspiring students from our App State Educator Preparation Program and one international member! Great things will happen with this group!"
About the Partnership Leaders Council Program
Appalachian State University was founded as a teachers' college in 1899 and these educational roots remain an integral part of the university's identity. Today, the RCOE is first for teaching - first to lead and listen, first to inspire and innovate - ensuring that our graduates are prepared to be leaders in the field of education.
The college works diligently to develop and sustain relationships with local school districts to support the growth of these teacher leaders.
RCOE Dean Melba Spooner said, "Sustaining partnerships is critical to the work we do in preparing educators, as well as instilling the practice for professional development and continuing education. The Partnership Leaders Council Program, funded in part by the $5,000 gift from the College Football Playoff Foundation, will provide the opportunity for our teacher education students to learn from the teacher leaders in our partnership schools."
The Partnership Leaders Council Program, which included all three EYFT pillars, will allow 15 App State students and 41 teacher leaders to intentionally engage through an equity, diversity, and inclusion lens across the following activities:
Receive leadership training from the RCOE Leadership and Educational Studies Department and/or partnering Superintendents.
Receive Equity, Diversity, and Inclusion training from the RCOE Inclusive Excellence Team.
Receive exposure to programs and offerings from the university by way of guest speakers from across the App State campus.
Interact with discussion panels on current topics in public schools with RCOE faculty and the RCOE CORE Revision Team.
Engage in collaborative planning of a "Leadership Conference" hosted by the PSP for our Partners in the summer of 2021.
Engage in a collaborative shared service project to bond and give back within our Partnership region.
Celebrate membership in the inaugural Partnership Leaders Council with a final reception with superintendents/the PSP Governing Board.
The Partnership Leaders Council was selected by a steering committee, consisting of six Appalachian faculty and staff and the Public School Partnership Governing Board members.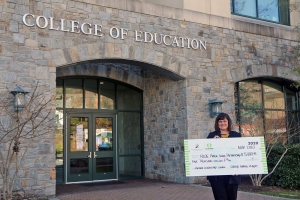 Tags: