Dr. Leslie Bradbury and Dr. Rachel Wilson, professor and associate professor of science education in the Department of Curriculum and Instruction in the Reich College of Education (RCOE), received a grant from Appalachian State University's Public School Partnership for their project "Investigating Elementary Student Science Learning in an Integrated Science and Language Arts Carnivorous Plant Unit". The proposal was submitted and approved in fall 2018 and was implemented in spring 2019.
The proposal stated, "This project provides an opportunity for science education faculty members from the Department of Curriculum and Instruction to build upon previous successful mini-Grant projects in which [Bradbury and Wilson] collaborated with public school teachers in first grade to co-plan and co-teach integrated language arts and science units."
After the completion of the project, "the classroom teachers would then have a set of resources that allows for future implementation in years to come and would be available to current and future first grade teachers at Green Valley and Cove Creek Elementary schools."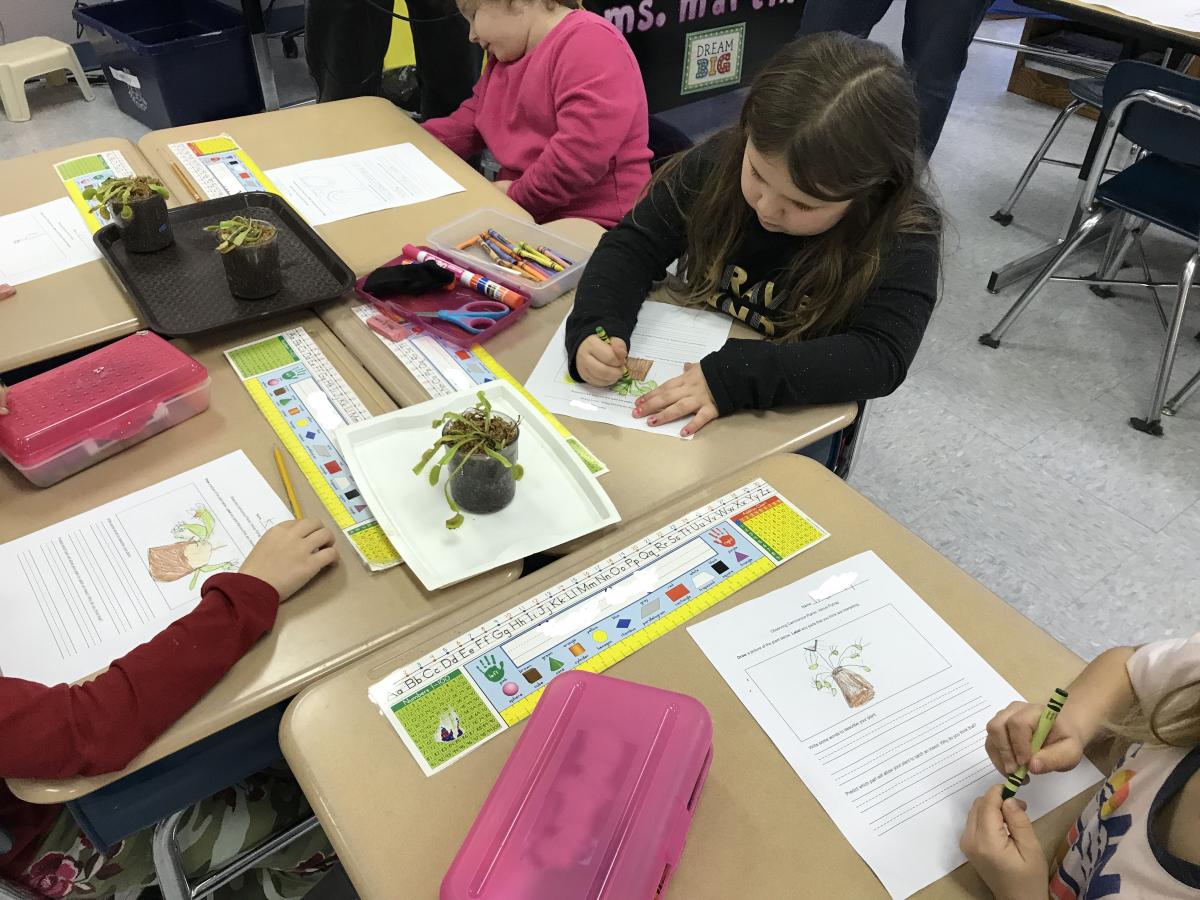 Students observe, draw, and write about the carnivorous plants that grow in nutrient-poor soils in North Carolina.
For the 2018-2019 grant, Bradbury and Wilson collaborated with Shannon Stanberry and Mitzi Ledford, first grade teachers at Green Valley Elementary School, and Donna Martin and Anne Donadio first grade teachers at Cove Creek Elementary School. They developed a unit to use multiple modes of representation of science concepts to promote understanding.
The grant paid for half-day substitute teachers to allow Stanberry, Ledford, Martin, and Donadio to come to campus for planning with Bradbury and Wilson. The grant also paid for supplies to enact the unit, such as plants to bring to the classroom and non-fiction books that teachers could read to the students about those plants.
About the Public School Partnership Mini Grants
The Appalachian State University Partnership Mini Grants are intended to build relationships between Appalachian State faculty members by engaging in collaborative projects that are connected to internships, student teaching, professional development of teachers, and/or student learning (P12 and preservice teachers).
Formally established in 1987, the Appalachian State University Public School Partnership has as its goal the development of a strong collaborative program among the members of the Partnership.
The deadlines for proposals for the 2019-2020 academic year are October 1, 2019, and January 6, 2020. The review team will begin processing proposals as they are received. Click HERE to apply through InfoReady.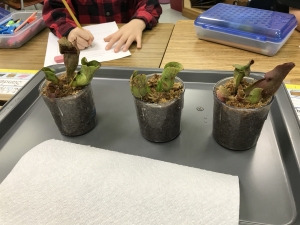 Tags: