The College of Arts and Sciences at Appalachian State University has named Carmen Leigh Scoggins '94 '98 as the Outstanding Alumni Award winner for 2017–18. Scoggins teaches Spanish at Watauga High School and is an adjunct Spanish and foreign language methodology instructor in the Department of Languages, Literatures and Cultures at Appalachian.
"I have had the pleasure of co-teaching a language methodology course with Carmen and can confirm with my own eyes that she truly is a passionate educator and powerful leader in our broader professional community," said Dr. Paul Sebastian, assistant professor of Spanish and TESL/applied linguistics in Appalachian's Department of Languages, Literatures and Cultures.
Scoggins earned a Bachelor of Science and Master of Arts in Spanish education from Appalachian and was a North Carolina Teaching Fellow (1990–94). She is a National Board Certified Teacher (2010–current) and an active member of the American Council on the Teaching of Foreign Languages (ACTFL), the Southern Conference on Language Teaching (SCOLT) and the Foreign Language Association of North Carolina (FLANC). She is a past president of FLANC and current SCOLT board president.
"My program of study at Appalachian led me to a deeper understanding of the human condition. While studying abroad in Mexico, I gained a different perspective of others and of myself; while in the Teaching Fellows program, I developed my leadership skills; while presenting at the national honors conference in Chicago as a college sophomore, I found my voice and my desire to give back," Scoggins said.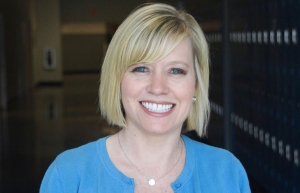 Tags: