Cassandra Steffen has been appointed as the new assistant director for the Lucy Brock Child Development Laboratory Program. Housed in the Reich College of Education's Department of Family and Child Studies, Lucy Brock serves as a model and professional preparation site for individuals working with young children. Lucy Brock has a site on-campus and three collaboration pre-K classrooms at Blowing Rock, Cove Creek, and Parkway Schools.
In her new role, Steffen will assist the director and overall early care and education lab program in operational functions, family engagement, student support, university lab student engagement, and teacher curriculum and planning. She will also provide overall assistance with program aspects supporting young children, educators, university students, university faculty, and the larger community.
Steffen earned her Bachelor of Science degree in child development at Appalachian State University and is currently completing her graduate certificate in birth through kindergarten teaching licensure at App State.
"I was inspired as a student by having educators in my field of study that believed in me and took the time to not only tell, but to teach and show me all that they knew, connecting their knowledge to data, theory, and practice," exclaimed Steffen. "Learning in this way, I became a knowledgeable new educator, and continued to find myself wanting to pour into the community that filled me."
"I want to give, as my Appalachian educators did, and live my days filling up student learners, with hopes that I can spread the knowledge I am so fascinatingly passionate about - the quality of education and development of young children," she added.
While the position is new for Steffen, she is not new to Lucy Brock. She began working at Lucy Brock as a lead teacher in 2014.
"I am most excited to support Lucy Brock in a new way," said Steffen. "I am eager to hear the voices of the families we serve in our community, the unique needs and valuable attributes that each new group of university students brings, and feel challenged and ready to do my best to create a ripple of knowledge and support in this community."
Steffen has more to celebrate! "I just married my best friend in April," she shared. "Together we share our Aussie doodle pup Zuko and love to spend time as a family teaching Zuko tricks, grilling outside together, and taking family walks!"
She added, "My immediate family means the world to me, and while living at a distance from them (Apex, NC), we truly soak up the time Brad, Zuko, and I have together!"
Steffen's hobbies include pottery and learning new skills, such as painting, hiking, canoeing, and fishing.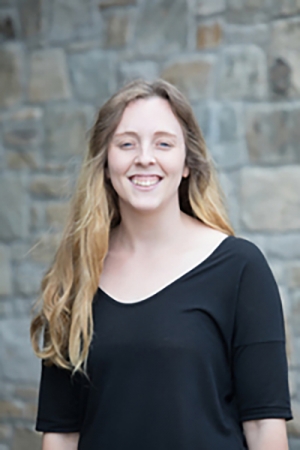 Tags: