As part of Jamie Brown's course, Leadership in Advocacy, Administration, and Collaboration, students learn about advocacy by completing a project that involves researching a current issue based on an actual need.
Brown, a lecturer in the Reich College of Education's Department of Family and Child Studies, said, "Students create a plan to engage a target audience who can support the cause and develop a method of action to engage their audience through an elevator speech, an infographic and other methods."
One of the students in Brown's FCS 4553 course this fall was child development major, Gina Cleary, of Traphill, North Carolina. Cleary is completing her degree through the App State Online program.
Cleary's project collaborated with Samaritan's Kitchen, which is located in her home county - Wilkes, to advocate to end food insecurity in schools.
"Food insecurity has always held a tender spot in my heart," said Cleary. "I have seen children come into the classroom begging for something to eat. Before they finish one meal they are worried about when and what they were going to eat at the next."
When Cleary learned that the pandemic had reduced supplies and donations, she contacted Samaritan's Kitchen to see how she could help.
For Cleary, it is important for educators and students studying education to participate in advocacy. "As an educator, you are on the front line. You see things that affect the children and their lives that others do not."
"It's up to you to help those that can not help themselves," she continued. "Advocate for something that you believe in or something that touches your heart. Step out of your comfort zone and make a difference for those that do not have a voice of their own."
"Advocacy is a critical professional skill to foster in our students," added Brown. "By engaging students in a project that encourages them to look outside themselves and identify current issues in their community, we are empowering them to make a positive impact"
Cleary chose Appalachian because of the quality of the teacher education program. "I have always wanted to be a teacher," she added. "I have worked in that role in some way over the years, either by raising my own children, through church Sunday school, local scouting programs, and as a teacher assistant."
After graduating from App State, Cleary hopes to "continue educating children to the best of my ability within the public school system or a private facility."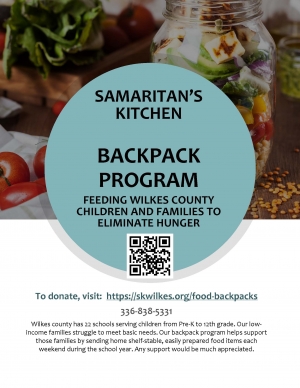 Tags: